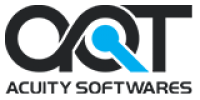 Rawalpindi
Pakistan
Posted Date: 20 Dec 2017
Expiry Date: 20 May 2018
Basic Information
Total Positions

3

Experience:

2 Years

Job Type

fulltime

Travel Required:

Not Specified

Minimum Education:

Bachelors

Salary Range:

Confidential

Gender:

Any

Max Age Limit:

Not Specified
REQUIRED SKILLS
css, Html, Javascript, wordpress
JOB DESCRIPTION
Acuity Softwares
We are looking for Front-End / WordPress Theme Developer.
Requirements:
Excellent understanding of web front end and WordPress themes.
Pro WordPress theme creator and developer.
Knows all modern WordPress themes well.
Specialist in customizing WordPress themes
Proficient in creating responsive themes from scratch, PSD to HTML and PSD to WordPress themes
A great exponent of HTML5, CSS3, Bootstrap and Parallax.
What We Want:
Minimum Two years of front-end and WordPress theme development experience
Ability to do clean and structured coding with HTML5, CSS3 and Bootstrap.
Deadline-oriented.
·Can work on multiple projects at same time
0
40 hours per week
Information Technology
2 Years
fulltime
Bachelors
Not Specified
We are looking for Front-End / WordPress Theme Developer.
Requirements:

Excellent understanding of web front end and WordPress themes.
Pro WordPress theme creator and developer.
Knows all modern WordPress themes well.
Specialist in customizing WordPress themes
Proficient in creating responsive themes from scratch, PSD to HTML and PSD to WordPress themes
A great exponent of HTML5, CSS3, Bootstrap and Parallax.

What We Want:

Minimum Two years of front-end and WordPress theme development experience
Ability to do clean and structured coding with HTML5, CSS3 and Bootstrap.
Deadline-oriented.
·Can work on multiple projects at same time