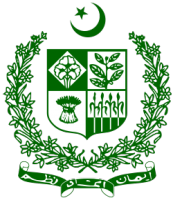 Islamabad
Pakistan
Posted Date: 22 Dec 2016
Expiry Date: 10 Dec 2017
Basic Information
Total Positions

2

Experience:

1 Years

Job Type

contract

Travel Required:

Not Specified

Minimum Education:

Masters (16 Years Qualification )

Salary Range:

Confidential PKR

Gender:

Any

Max Age Limit:

Not Specified
REQUIRED SKILLS
JOB DESCRIPTION
Newspaper Jobs
Vacant Position: Social Media Assistant (BS-14)
Age: 25 year Max.
Contract: 01 year (Extendable)
Qualification/Experience: Graduate (Minimum 2nd Division) in Mass
Communication, Marketing. Media or Public
Relation from recognized university.
ii. One year diploma in graphic Designing/certificate in computer skills from
a professional recognized institute.
iii. One year experience in handling of Social Media Accounts.
iv. Excellent consulting writing, editing
(Photo/video/text), presentation and communication skills.
v. Demonstrable social networking experience and social analytics tools knowledge.
vi. Adequate knowledge of webdesign, web development, Conversion rate Optimization (CRO) and Search Engine Optimization (SEO).
vii. Knowledge of online marketing and good understanding of major marketing channels.
viii. Positive attitude, detail and public oriented with good multitasking and organizational ability.
Last Date to Apply: 10 January 2017
0
40 hours per week
Government
1 Years
contract
Masters (16 Years Qualification )
Not Specified
Vacant Position: Social Media Assistant (BS-14)

Age: 25 year Max.

Contract: 01 year (Extendable)

Qualification/Experience: Graduate (Minimum 2nd Division) in Mass
Communication, Marketing. Media or Public
Relation from recognized university.
ii. One year diploma in graphic Designing/certificate in computer skills from
a professional recognized institute.
iii. One year experience in handling of Social Media Accounts.
iv. Excellent consulting writing, editing
(Photo/video/text), presentation and communication skills.
v. Demonstrable social networking experience and social analytics tools knowledge.
vi. Adequate knowledge of webdesign, web development, Conversion rate Optimization (CRO) and Search Engine Optimization (SEO).
vii. Knowledge of online marketing and good understanding of major marketing channels.
viii. Positive attitude, detail and public oriented with good multitasking and organizational ability.

Last Date to Apply: 10 January 2017