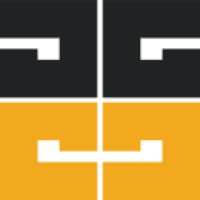 Lahore
Pakistan
Posted Date: 03 Jun 2022
Expiry Date: 03 Sep 2022
Basic Information
Total Positions

1

Experience:

3-4 Years

Job Type

fulltime

Travel Required:

Not Specified

Minimum Education:

Bachelors

Salary Range:

Confidential

Gender:

Any

Max Age Limit:

22-36 Years
REQUIRED SKILLS
automated testing, manual testing, Mobile Application Testing, Sqa engineering
JOB DESCRIPTION
AppsGenii Technologies (Pvt) Ltd
We are looking for SQA Engineer
Responsibilities:
Reviews and evaluates software products and systems to ensure adherence to company and customer quality standards.
Develops software/systems testing procedures and conducts tests.
Establishes software quality standards for life cycle, documentation, development methods, testing, and maintenance.
Apply principles of SDLC and methodologies like Software and Product Security, Scalability, Documentation Practices, refactoring and Testing Techniques.
Integrate project testing with continuous-integration process.
Work with fellow team members to diagnose bugs and formulate solutions.
Provide expertise in the quality engineering, test planning and testing methodology for a software project.
Requirements:
Experienced at modeling, questioning, generating, explaining, and elaborating on test ideas.
Good Knowledge of API and Databases.
Good Knowledge of Mobile Application Testing
Good written and oral communication
Positive attitude and behavior
Experienced in SQL to verify data correctness and are
0
40 hours per week
Information Technology
3-4 Years
fulltime
Bachelors
22-36 Years
We are looking for SQA Engineer

Responsibilities:

Reviews and evaluates software products and systems to ensure adherence to company and customer quality standards.
Develops software/systems testing procedures and conducts tests.
Establishes software quality standards for life cycle, documentation, development methods, testing, and maintenance.
Apply principles of SDLC and methodologies like Software and Product Security, Scalability, Documentation Practices, refactoring and Testing Techniques.
Integrate project testing with continuous-integration process.
Work with fellow team members to diagnose bugs and formulate solutions.
Provide expertise in the quality engineering, test planning and testing methodology for a software project.

Requirements:

Experienced at modeling, questioning, generating, explaining, and elaborating on test ideas.
Good Knowledge of API and Databases.
Good Knowledge of Mobile Application Testing
Good written and oral communication
Positive attitude and behavior
Experienced in SQL to verify data correctness and are