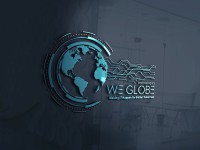 Rawalpindi
Pakistan
Posted Date: 07 Nov 2019
Expiry Date: 07 Feb 2020
Basic Information
Total Positions

4

Experience:

1-2 Years

Job Type

fulltime

Travel Required:

Not Specified

Minimum Education:

Bachelors

Salary Range:

PKR15000 - 35000/Month

Gender:

Any

Max Age Limit:

18-30 Years
REQUIRED SKILLS
bootstrap, css, HTML and CSS, laravel, mysqli, php
JOB DESCRIPTION
we globe software solutions
We are looking for PHP Laravel Developer
Therefore, a commitment to collaborative problem solving, sophisticated design, and the creation of quality products is essential.
Developing, recording and maintaining cutting edge web-based Laravel applications.
Prepare and maintain all applications utilizing standard development tools.
Restructuring existing computer code, optimize and improve the existing codebase for maintenance and scale.
Use test driven development and acceptance tests to ensure feature quality Convey effectively with all task progress, evaluations, suggestions, schedules along with technical and process issues.
Document the development process, architecture, and standard components.
Requirements:
Excellent code quality skills in Laravel, Core PHP
Modern Front End Framework (Vue, jQuery, Angular, etc.)
HTML5, SASS & CSS
Excellent written and verbal communication skills
Candidate should have excellent knowledge & experience of PHP, Laravel, Joomla, Word Press
E-Commerce development Working knowledge of HTML/CSS
JavaScript/jQuery, and MVC Framework and sound knowledge of node.js and mean stack would be a plus.
15,000
40 hours per week
Information Technology
1-2 Years
fulltime
Bachelors
18-30 Years
We are looking for PHP Laravel Developer

Therefore, a commitment to collaborative problem solving, sophisticated design, and the creation of quality products is essential.
Developing, recording and maintaining cutting edge web-based Laravel applications.
Prepare and maintain all applications utilizing standard development tools.
Restructuring existing computer code, optimize and improve the existing codebase for maintenance and scale.
Use test driven development and acceptance tests to ensure feature quality Convey effectively with all task progress, evaluations, suggestions, schedules along with technical and process issues.
Document the development process, architecture, and standard components.

Requirements:

Excellent code quality skills in Laravel, Core PHP
Modern Front End Framework (Vue, jQuery, Angular, etc.)
HTML5, SASS & CSS
Excellent written and verbal communication skills
Candidate should have excellent knowledge & experience of PHP, Laravel, Joomla, Word Press
E-Commerce development Working knowledge of HTML/CSS
JavaScript/jQuery, and MVC Framework and sound knowledge of node.js and mean stack would be a plus.