Jobs in muzaffarabad 2017 - RIGHTJOBS.PK
Search results - 3 Vacancies found
RightJobs.Pk is a leading online job portal, which is used by many professionals from different sectors and categories in Pakistan. The purpose of this portal is to provide you excellent service through innovative approach. Here, we are providing help to the people of Muzaffarabad in directing their next move of career. Employment opportunities in Muzaffarabad on our site will help you to connect with more relevant opportunities. Employment in Muzaffarabad won't seem a big deal when you will browse jobs through RightJobs.Pk website. You will be given detail of each job and you can filter results as per your priorities. It has never been easy to hunt for job like this. Whatever job you are searching for, you will find it by selecting the hyperlink of jobs in Muzaffarabad. We are here to serve you in the best ways. All the folks out there in Muzaffarabad, who want to pursue their career in Muzaffarabad, there is a good news for them. We are presenting the information about all the job openings in Muzaffarabad through credible resources. You just have to register yourself, on our site RightJobs.Pk. Once you will login, you will find a number of options there. Select the option entitled as jobs in Muzaffarabad and you will be provided with results.
Confi
Muzaffarabad, Pakistan
Job Description
We Are Looking For Area Sales Executive
Requirements:
Ability to complete management reports on time essential.
Aware of applicable company KPIs and business plan.
Monitoring sales data and keeping up to date with current market trends and customer needs.
First class consultative sales skills. Good understanding of Features and Benefits.
Good teamwork skills.
Required Skills
customer relationship, market knowledge, microsoft excel, sales
allworkjob
Muzaffarabad, Pakistan
Job Description
We have one year our school data in files. And now we want to convert that data in excel sheet. So that in future we can maintain that proper style.
We have 4 files and in each files approx. 1500 a4 size pages are there.
We will give you 750$ for 1500 pages. You have to make separate files for each.
And maintain that data in proper format according to files. If you like we can show you scan sample.
We have done scanning all files pages.
Required Skills
good typing
Nestlé Pakistan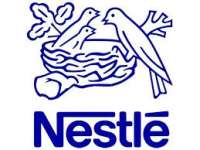 Muzaffarabad, Pakistan
Job Description
We are looking for a Area Sales Manager.
Demonstrated ability to lead and develop himself & teams
Capacity to understands all sales functions i.e. CCSD, Customer, Field
Had experience in managing field Sales team
Requirements:​
Exceptional communication and interpersonal abilities
Excellent organizational and leadership abilities
Strong business acumen with a strategic orientation
Good Management skills.
Excellent problem-solving abilities
Required Skills
area sales manager, marketing, sales
Jobs in Other Major Cities
Who doesn't want to enjoy a good salary package? Who doesn't want good employment opportunities? It's in human nature that one always seeks an evolving better change out of everything. When it comes to employment, it is a big concern for everyone. The world is making progress at a very vast speed. To improve your standards you must be one step ahead of everything. It all takes to go through a good well researched content, to know about the different job openings in various regions.
You must go through credible research type, as you are well aware of the fact that not everything published on internet is connected to reality. There are many things you might have found to be fake. So we are making sure that next time when you will browse any particular job type, you will be given real results.
Here we are going to discuss about job opportunities in Muzaffarabad. It is the capital city of Azad Kashmir, Pakistan. You will find it in Muzaffarabad District near the Jhelum and Neelam rivers. At first, you might think like there may be less job posts in Muzaffarabad, but you will be glad to explore the actual results from our website.
Different Jobs Opportunities in Muzaffarabad
Over the link of jobs in Muzaffarabad you will find jobs in different industries. For example finance department jobs, marketing department jobs, I.T department jobs, construction jobs, and hotel industry related jobs and so on. Let us discuss in detail the type of jobs we are showing in Muzaffarabad, to make it more clear to you.
Following are the most trendy job openings in Muzaffarabad. Let us have a look on them.
Marketing Jobs
Every business needs to be marketed, due to this fact like other cities of Pakistan, Muzaffarabad is holding equal opportunities for marketing jobs. If you are having specialization in this subject and you are living in Muzaffarabad, you can apply for the mentioned marketing jobs there. This has never been so easy, so don't wait and waste your time, rather grab this opportunity by applying to jobs instantly. You can apply for like marketing manager, sales representative, customer relationship manager and much more.
Information Technology Jobs
The field of I.T is itself a positive sign for the one studied it, because of its emerging trend in every field. There are many I.T jobs listed on Rightjobs, for all the folks of Muzaffarabad city. You can watch all the available jobs with your skill set and apply. We will keep you updated with all the new job openings. You can apply for developer job, graphic designer, software engineering jobs and much more.
Finance Jobs
Many finance jobs are present on our job portal. If your area of specialization is finance, you can go for finance jobs. There are many jobs in banks and other financial institutions demanding finance individuals. So you are at right place, just login into your account, filter your desired results and apply for the selected job types. Make up your career with the job listings on our website.
Management jobs
Management job is the one which demands a person to manage everything given in a scenario of a business. These jobs are emerging very fast these days. For example project manager is also a designation of a job. You should have such a skill set that you are able to work under stressed conditions. You may call it as keeping the balance right job. HR jobs are also available. HR department is responsible for hiring and compensating the employees of the company. You can view jobs with such description if your area of concern is the same.
Medical field Jobs
For all the individuals in Muzaffarabad, having area of specialization in medical field who want to serve their city, can view medical jobs under the head of job opportunities in Muzaffarabad. For instance no matter if you are MBBS doctor or you have done Pharm D or anything in the field of medical, you can view job postings on our job portal.
There are many other jobs of different disciplines published on our website RightJobs.Pk. You don't have to bother much to view them. Just visit our site, login to your account and view jobs in Muzaffarabad. You can filter your results by focusing on your desired job listings. We are facilitating you by bringing all jobs just under one platform that is RightJobs.Pk. So, start sending your CVs to your concerned companies and help your friends in job hunt by telling them about this facility. We wish you best of luck for your job hunt.