Jobs in Lahore of 2017
Search results - 2 Vacancies found for "b2b"
Are you looking for jobs opportunities in Lahore? No need to worry let me tell you that you are at right place. RightJobs.Pk is Online Jobs platform, which offers new opportunities to job seekers. Job seekers can search newest jobs in Lahore conferring to their Educational Qualification, Experience and Preferences. RightJobs.Pk website is equally favorable for an employer just like job seekers. Lahore is a major city of the Punjab. It is full of Jobs opportunities. Job seekers all over the Punjab and Pakistan visits Lahore and try their luck to get housed in Lahore. All major companies' of the Pakistan have their offices in Lahore. There are a huge number of probabilities to get employed in Lahore as compared to other under developing cities. Lahore is famous for its historical places, Parks and education sectors. Another thing is that, Lahore city is well-known for its Career Opportunities. RightJobs.Pk is providing Latest Jobs in Lahore and all over the Pakistan, for all those who wants Private or Government Jobs. Visit RightJobs.Pk platform and explore latest Jobs from top organizations in Lahore, Pakistan. Make your online professional profile and upload your CV to apply for employment opportunities.
LumenSoft Technologies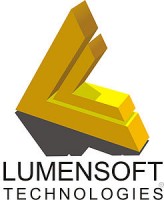 Lahore, Pakistan
Business Development Officer
Job Description
Lumensoft Technologies Is Looking For Business Development Officer
Degree Title: BA, BCom, BBA
Experience:
Less than 1 Year - 2 Years (Basic Salary + Good Commission. Preference will be given to experience of Sales in Banking Sector (Credit cards etc). Fresh Candidates can also apply)
Essential Duties and Responsibilities:
Market shop to shop sales visits.
Approach potential customers with the aim to win new businesses.
Giving potential customers product demonstrations
Establishing new business.
Maintaining accurate sales record.
Attending Trade Exhibitions, Conferences & Meetings to represent the company.
Reviewing sales performances.
Negotiating Sales contracts.
Skills Required:
Pleasant personality & Positive attitude.
Quick learner and good communication and interpersonal skills.
Basic Computer Knowledge. Any computer course certification/hardware installation course done will be a plus.
Able to monitor competitor activities and weaknesses.
Ability to handle resistive behaviour.
Honest.
Good Listener
Required Skills
b2b, B2C sales, pleasant personality, sales
Darbar Company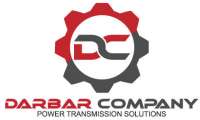 Lahore, Pakistan
On Field Sales Representative
Job Description
Darbar Company is one of the leading distributors of power transmission products in Pakistan having experience of over 45 years. The companies current client list comprises of manfuacturing companies from textile, cement, food and beverage, pharmaceutical, and packaging industries.
Dabar Company is looking to recurit an experienced salesperson who will be able to further expand the customer base of the company in the Punjab region.
Following are the roles and duties that are expected to be performed by the salesperson:
Visit different organizations in the vicinity of where they are positioned.
Introduce and build relationship with purchasers and different organizations
Receive inquiries and provide quotes
Be able to deliver urgent inquiries
Maintain a client list and continue developing business relations with current customers
Candidates interested in applying for this position should possess the following qualifications:
2 years minimum experience in the field of sales (B2B sales will be considered an assest)
Have their own means of transportation to visit different organizations
Have basic computing skills (read e-mails, answer inquiries, know how to use word and excel)
Compensation:
Selected candidate will receive a base salary + comission
Paid vacation
Weekly stipend for fuel
Required Skills
sales, b2b, communication and sales skills, direct sales
Various Jobs Opportunities in Lahore
Today I'm going to share with you top jobs opportunities in Lahore. I have collected all of this information after research, I'll guarantee you these jobs will change your financial condition and provide you a level of comfortability. You can apply to these top jobs as per your educational certificates and credibility's to keep your living standards up to mark.
Teaching & Education Sectors Jobs
If you have good teaching skills, you can adopt teaching as your professional career line. There comes a huge number of openings (Teacher Assistant, Subject Teacher, Principal, Headmistress, Class Teacher, and Academic Coordinator) to teach the other students by joining various institutions like academicism, private schools, government schools, private tuition centers etc.
Writers Jobs
Irrespective to your degrees and educational certificated, if you have good writing skills and you are passionate to write creative writings than you can join any organization (Content Writers, Research Writer, Proof Reader, Writer/Sub Editor, Business Proposal Writer, Technical Documentation Writer, and Freelance/Creative/Academic Content Writer) as a permanent employee or as freelance. Organization offer a good amount on per article basis, so it's a great way to earn more money.
Sales & Marketing Jobs
There is a great number of sales & marketing part time vacancies being announced in Lahore Pakistan. You can join any suitable (Salesperson, Sale Executive, Marketer & SEO Person, Digital Marketing, Internet Marketing, Link Building, Blogging, Internet Marketing, Social Media Marketing jobs etc.) post as per your and get employed to your desired part time job in Lahore and earn more money.
Accounts, Finance & Financial Services Jobs
RightJobs.Pk provide a list of jobs in accounts, Finance and financial services jobs. All you need is just go to required category and apply various jobs that mainly includes, Accountant, Accounts Officer, Manger Accounts, Administrative Assistant, Manger Finance, Head of Management Accounting and Administrative Incharge Posts.
Health & Medicine Sector Jobs
RightJobs.Pk provide a list of jobs opportunities in Health, Medicine and Medical Sector. All you need is just go to required category and apply various jobs that mainly includes, Assistant Corporate Psychologist, Gynecologist, and Medical officer, Pharmacist, Doctors, Nurses, Health Officers, Lady Health Workers, Polio Education Officers, Health Coordinators and Day Care-Helpers.
Engineering Jobs
Engineering vacancies in Lahore come in a great number. This a great chance to clutch, new opportunities. Engineering jobs usually include Civil Engineers, Electrical Engineers, Site Engineers, Product Engineers, Maintenance Engineers, Chemical Engineers and many more.
Banking Sector Jobs
Banking is a vastly growing field of business that is getting wider day by day and obviously demanding new employees every year. There are a great number of vacancies being announced like Accountant (Senior, Junior, and Cost & Payroll Accountant), HR Officers, Sales Executive, Admin Officers, Office Manager, Office Coordinator, Project Officers etc.
Information Technology Jobs
A great number of jobs come from IT field announced on a daily basis in Lahore. These IT fields includes vacancies for the Developers (Java, PHP, .Net, WordPress, Joomla, MATLAB, Android, IOS, and SQL), Graphic Designer, 3D Designers, Animated Designers, Software Engineer, Software Quality Assurance Engineers, Testing Engineers, Network Engineers, Network Administrators, Databases Administrators and etc.
Clerical/Secretarial/Front Desk Officers' Jobs
An extraordinary number front desk officers' jobs is being announced on regular basis. All vacancies of front desk officer are admirable & it may include Receptionist, Coordinator, Front Office Agent, Office Administration, Female Secretary, Telephone Operator, Personal Assistant and Service Desk Coordinator etc.
Human Resource Jobs
RightJobs.Pk provide a list of jobs opportunity in Human Resource Department. All you prerequisite is just go to required category and apply various jobs that mainly includes post like, Human Resource Manager, Trainee HRM, Human Resource Executive, Human Resource Assistant, Assistant Manager (Employee Relationship, Talent & Performance Management), HR Coordinator, Technical Recruiter and Human Resource Generalist.
Fashion & Textile/ Garments Jobs
Textile & fashion industry is flourishing very strongly in Lahore as well as in whole Pakistan. Fashion industry, mainly includes Tailors, Designers, Interior Designers, Computer Designers, Fashion Designers, Boutique Represented (Girls/Boys), Packing Supervisors, CCTV Operator, Export Manger, Store Manager, Manager-Quality Control, Managers-Dyes/Chemical Purchase, Sizing Incharge, Merchandiser and Models jobs.
Call Center/ Telemarketing Jobs
There comes a great number of jobs of call center in Lahore, for both male and female candidate with good accent and communication skills in English language. RightJobs.Pk keep track of latest jobs opportunities in call center of Lahore. Call center and telemarketing jobs mainly includes, Call Center Agent, Call Operator, Quality Assurance Officer, CSR (Customer Sales Representative), International Sales Executive, Telemarketer, Telesales Representative, Sales Executive, Customer Service Executive, Telemarketing Executive, Sales Closers post. All of the call center jobs in Lahore are available in various working (Morning, Evening and Night) shifts.