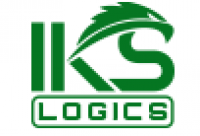 Lahore
Pakistan
Posted Date: 21 Feb 2020
Expiry Date: 21 May 2020
Basic Information
Total Positions

1

Experience:

2-3 Years

Job Type

fulltime

Travel Required:

Not Specified

Minimum Education:

Bachelors

Salary Range:

Confidential

Gender:

Any

Max Age Limit:

21-35 Years
REQUIRED SKILLS
Automation QA, automation testing, black box testing, white box testing
JOB DESCRIPTION
IKS Logics
We are looking for QA Automation Engineer
Responsibilities:
Create detailed, comprehensive and well structured test plans and test cases
Estimate, prioritize, plan and coordinate testing activities
Develop and identify test cases for new and existing product features to meet client needs
Writing test scenarios in Gherkin Syntax
Requirements:
Good English communication skills (oral & written).
Proven work experience in software quality assurance.
Strong knowledge of software QA methodologies, tools and processes.
Hands-on experience with both white box and black box testing.
Hands-on experience of QA automation tools and technologies
Expertise in penetration, security, load and performance testing.
Good to have:
Create detailed, comprehensive and well structured test plans and test cases
Estimate, prioritize, plan and coordinate testing activities
Develop and identify test cases for new and existing product features to meet client needs
Writing test scenarios in Gherkin Syntax
0
40 hours per week
Information Technology
2-3 Years
fulltime
Bachelors
21-35 Years
We are looking for QA Automation Engineer

Responsibilities:

Create detailed, comprehensive and well structured test plans and test cases
Estimate, prioritize, plan and coordinate testing activities
Develop and identify test cases for new and existing product features to meet client needs
Writing test scenarios in Gherkin Syntax

Requirements:

Good English communication skills (oral & written).
Proven work experience in software quality assurance.
Strong knowledge of software QA methodologies, tools and processes.
Hands-on experience with both white box and black box testing.
Hands-on experience of QA automation tools and technologies
Expertise in penetration, security, load and performance testing.

Good to have:

Create detailed, comprehensive and well structured test plans and test cases
Estimate, prioritize, plan and coordinate testing activities
Develop and identify test cases for new and existing product features to meet client needs
Writing test scenarios in Gherkin Syntax