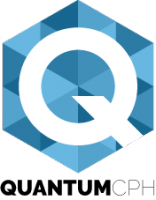 Lahore
Pakistan
Posted Date: 14 Sep 2020
Expiry Date: 14 Dec 2020
Basic Information
Total Positions

1

Experience:

4-6 Years

Job Type

fulltime

Travel Required:

Not Specified

Minimum Education:

Bachelors

Salary Range:

Confidential

Gender:

Any

Max Age Limit:

24-37 Years
REQUIRED SKILLS
Android Development, android sdk, Android Studio, Java
JOB DESCRIPTION
Quantum LHE (Pvt.) Ltd.
We are looking for Senior Android Developer
Your primary focus will be the development of our primary Android application and the integration with back-end services.
You will be working alongside other engineers and developers working on different layers of the infrastructure.
Therefore, commitment to collaborative problem solving, sophisticated design, and creating quality products is essential.
Highly proficient in spoken and written English is a requirement.
Responsibilities:
Translate designs and wireframes into high quality code
Design, build, and maintain high performance, reusable, and reliable Java code
Ensure the best possible performance, quality, and responsiveness of the application
Identify and correct bottlenecks and fix bugs
Help maintain code quality, organization, and automatization
Requirements:
Strong knowledge of Android SDK, different versions of Android, and how to deal with different screen sizes
Familiarity with RESTful APIs to connect Android applications to back-end services
Strong knowledge of Android UI design principles, patterns, and best practices
Ability to understand business requirements and translate them into technical requirements
Familiarity with cloud message APIs and push notifications
Proficient understanding of code versioning tools, such as Git
0
40 hours per week
Information Technology
4-6 Years
fulltime
Bachelors
24-37 Years
We are looking for Senior Android Developer

Your primary focus will be the development of our primary Android application and the integration with back-end services.
You will be working alongside other engineers and developers working on different layers of the infrastructure.
Therefore, commitment to collaborative problem solving, sophisticated design, and creating quality products is essential.
Highly proficient in spoken and written English is a requirement.

Responsibilities:

Translate designs and wireframes into high quality code
Design, build, and maintain high performance, reusable, and reliable Java code
Ensure the best possible performance, quality, and responsiveness of the application
Identify and correct bottlenecks and fix bugs
Help maintain code quality, organization, and automatization

Requirements:

Strong knowledge of Android SDK, different versions of Android, and how to deal with different screen sizes
Familiarity with RESTful APIs to connect Android applications to back-end services
Strong knowledge of Android UI design principles, patterns, and best practices
Ability to understand business requirements and translate them into technical requirements
Familiarity with cloud message APIs and push notifications
Proficient understanding of code versioning tools, such as Git