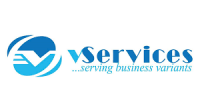 Karachi
Pakistan
Posted Date: 15 Jan 2019
Expiry Date: 15 Apr 2019
Basic Information
Total Positions

1

Experience:

2-3 Years

Job Type

fulltime

Travel Required:

Not Specified

Minimum Education:

Bachelors

Salary Range:

Confidential

Gender:

Any

Max Age Limit:

25-35 Years
REQUIRED SKILLS
project coordination, project management, technical management
JOB DESCRIPTION
VServices Pvt Ltd
VServices Pvt Ltd is looking for Project Coordinator.
Responsibilities:
Manage and Release, Tickets and Tasks in Project Management tools for the Team.
Timely task definition and resource follow-up, to log and complete the tasks as per deadlines.
Tracking of team attendance and leaves and highlighting of exceptions.
Taking minutes of meeting and its circulation.
Coordination with other divisions of organization.
Conduct Automation Review meetings, collect, update Automation Statistics in prescribed format.
Prepare and Maintain Test Automation Dashboard.
Data collection and assistance in Static Analysis review of release patches.
Understanding and Training of all policies and Procedures.
Understand and follow Resource Management and Automation Procedures and practices.
Become proficient on in all tools and able to define and update information unassisted.
Should be able to manage team and resource activities independently.
Conduct and manage meetings independently.
Requirements:
Organization and time management skills, ability to work to tight deadlines is key
Excellent communication, customer service and PC literacy skills
Competency in working on multiple projects and customer requests simultaneously
An understanding of UK/USA geography would also be preferable
Good in Follow ups
Ability to perform under stress and aggressive deadlines
Self-organized with the ability to plan ahead
0
40 hours per week
Information Technology
2-3 Years
fulltime
Bachelors
25-35 Years
VServices Pvt Ltd is looking for Project Coordinator.

Responsibilities:

Manage and Release, Tickets and Tasks in Project Management tools for the Team.
Timely task definition and resource follow-up, to log and complete the tasks as per deadlines.
Tracking of team attendance and leaves and highlighting of exceptions.
Taking minutes of meeting and its circulation.
Coordination with other divisions of organization.
Conduct Automation Review meetings, collect, update Automation Statistics in prescribed format.
Prepare and Maintain Test Automation Dashboard.
Data collection and assistance in Static Analysis review of release patches.
Understanding and Training of all policies and Procedures.
Understand and follow Resource Management and Automation Procedures and practices.
Become proficient on in all tools and able to define and update information unassisted.
Should be able to manage team and resource activities independently.
Conduct and manage meetings independently.

Requirements:

Organization and time management skills, ability to work to tight deadlines is key
Excellent communication, customer service and PC literacy skills
Competency in working on multiple projects and customer requests simultaneously
An understanding of UK/USA geography would also be preferable
Good in Follow ups
Ability to perform under stress and aggressive deadlines
Self-organized with the ability to plan ahead