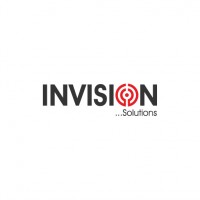 Karachi
Pakistan
Posted Date: 13 Apr 2021
Expiry Date: 13 Jul 2021
Basic Information
Total Positions

1

Experience:

3-4 Years

Job Type

fulltime

Travel Required:

Not Specified

Minimum Education:

Bachelors

Salary Range:

Confidential

Gender:

Any

Max Age Limit:

22-37 Years
REQUIRED SKILLS
ECMAScript, Javascript, Mongo db, mvc, mysql, node js, typescript
JOB DESCRIPTION
Invision Solutions
We are looking for Senior Node JS Developer
Responsibilities:
Creating and maintaining server-side application logic.
Collaborate with front-end developers on combining their front-end elements and components with the server-side.
Work as part of a team developing applications and services using Agile development methods.
Contribute to team and organizational improvements in process and infrastructure.
Build customer-facing UI and back-end services.
Code, test and operate node.js-based services.
Write high quality, readable, and testable code.
Incorporate data storage solutions.
Effectively use tools and ingenuity to identify and fix defects before they become a problem.
Design and optimize applications for high performance, high availability.
Requirements:
Strong proficiency in JavaScript/ECMAScript/Typescript with MySQL and NoSQL databases like MongoDB/firebase/DynamoDB.
Understanding the nature of asynchronous, modular, MVC, OOP programming/paradigms and its quirks and workarounds.
Excellent understanding of REST/SOAP architecture & Google API.
Implementation of security and data protection
Deployment, automation, management, and maintenance of AWS/GCP cloud-based production system.
Experience:
Node. Js : 3 - 4 years (Preferred)
0
40 hours per week
Information Technology
3-4 Years
fulltime
Bachelors
22-37 Years
We are looking for Senior Node JS Developer

Responsibilities:

Creating and maintaining server-side application logic.
Collaborate with front-end developers on combining their front-end elements and components with the server-side.
Work as part of a team developing applications and services using Agile development methods.
Contribute to team and organizational improvements in process and infrastructure.
Build customer-facing UI and back-end services.
Code, test and operate node.js-based services.
Write high quality, readable, and testable code.
Incorporate data storage solutions.
Effectively use tools and ingenuity to identify and fix defects before they become a problem.
Design and optimize applications for high performance, high availability.

Requirements:

Strong proficiency in JavaScript/ECMAScript/Typescript with MySQL and NoSQL databases like MongoDB/firebase/DynamoDB.
Understanding the nature of asynchronous, modular, MVC, OOP programming/paradigms and its quirks and workarounds.
Excellent understanding of REST/SOAP architecture & Google API.
Implementation of security and data protection
Deployment, automation, management, and maintenance of AWS/GCP cloud-based production system.

Experience:

Node. Js : 3 - 4 years (Preferred)