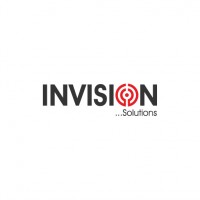 Karachi
Pakistan
Posted Date: 17 Dec 2019
Expiry Date: 17 Mar 2020
Basic Information
Total Positions

1

Experience:

3-4 Years

Job Type

fulltime

Travel Required:

Not Specified

Minimum Education:

Bachelors

Salary Range:

Confidential

Gender:

Any

Max Age Limit:

22-35 Years
REQUIRED SKILLS
data structure, Javascript, react js, react native
JOB DESCRIPTION
Invision Solutions
We are looking for React Native Developer
Role and Responsibilities:
Build Industry Leading mobile apps for connected vehicles on a global scale.
Elaborate, estimate, and design for small increments of work…just-in-time.
Commit to completing well-defined work and deliver on those commitments.
Swarm around tasks along with other Scrum team members.
Perform technology evaluation and design spikes.
Test-drive code (Test Driven Development).
Pair program with different people in many situations.
Report status of assigned software development tasks.
Consistently follow the specified software development methodology.
Model courageous and continuous learning to the team. Actively help team members continuously learn.
Promote improvements in programming practices such as functional/acceptance test driven development, continuous integration, and test automation.
Continuously learn and challenge the organization concerning new practices, processes, technologies, and languages.
Build a strong team using their collaboration skills. Interview and mentor team members.
Provide leadership and assistance among and across teams/organizations.
Qualifications and Education Requirements:
Bachelors/Master's degree in Computer Science and academic experience of Front End Development.
Diploma holder can also try.
Requirements:
Good understanding of JavaScript core (ES5 and ES6).
Hands-on experience in working with React Native.
Good knowledge of data structure.
Understanding Local development environments and integration of varying components.
Good communication skills.
Understanding fundamental design principles behind a scalable application.
The ability to work plan effectively and meet deadlines.
Experience in working with state management framework redux and flux.
Knowledge of redux middleware redux-saga, redux-thunk etc.
Knowledge of Objective c and java.
Good to Have:
Knowledge of Angular or React JS or similar JavaScript library or framework
0
40 hours per week
Information Technology
3-4 Years
fulltime
Bachelors
22-35 Years
We are looking for React Native Developer

Role and Responsibilities:

Build Industry Leading mobile apps for connected vehicles on a global scale.
Elaborate, estimate, and design for small increments of work…just-in-time.
Commit to completing well-defined work and deliver on those commitments.
Swarm around tasks along with other Scrum team members.
Perform technology evaluation and design spikes.
Test-drive code (Test Driven Development).
Pair program with different people in many situations.
Report status of assigned software development tasks.
Consistently follow the specified software development methodology.
Model courageous and continuous learning to the team. Actively help team members continuously learn.
Promote improvements in programming practices such as functional/acceptance test driven development, continuous integration, and test automation.
Continuously learn and challenge the organization concerning new practices, processes, technologies, and languages.
Build a strong team using their collaboration skills. Interview and mentor team members.
Provide leadership and assistance among and across teams/organizations.

Qualifications and Education Requirements:

Bachelors/Master's degree in Computer Science and academic experience of Front End Development.
Diploma holder can also try.

Requirements:

Good understanding of JavaScript core (ES5 and ES6).
Hands-on experience in working with React Native.
Good knowledge of data structure.
Understanding Local development environments and integration of varying components.
Good communication skills.
Understanding fundamental design principles behind a scalable application.
The ability to work plan effectively and meet deadlines.
Experience in working with state management framework redux and flux.
Knowledge of redux middleware redux-saga, redux-thunk etc.
Knowledge of Objective c and java.

Good to Have:

Knowledge of Angular or React JS or similar JavaScript library or framework