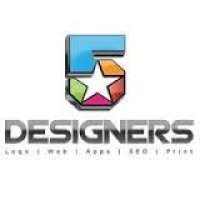 Karachi
Pakistan
Posted Date: 26 Mar 2018
Expiry Date: 26 Jun 2018
Basic Information
Total Positions

2

Experience:

2-5 Years

Job Type

fulltime

Travel Required:

Not Specified

Minimum Education:

B.cs - B.it

Salary Range:

PKR42000 - 80000/Month

Gender:

Any

Max Age Limit:

25-35 Years
REQUIRED SKILLS
mysql, Angular React, API developement, JavaScript development, mobile app development
JOB DESCRIPTION
5StarDesigners
We are looking for Full-Stack Developers
Responsibilities:
Design, develop and deliver code that is necessary to support new feature developments and enhancements in an agile as well as waterfall environment.
Deliver unit tests and automated tests with all code to prove correctness, robustness, and scalability.
Work collaboratively with UX, design and the rest of the tech team to develop customer facing applications using Restful APIs and modern front-end frameworks (Angular / React).
Create high-level technical designs that may span multiple systems.
Translate high-level requirements into detailed designs, and technical estimates.
Possess solid English communication skills and a strong customer focus.
Maintain knowledge of emerging technologies.
Requirements:
Passion to writing beautiful code. Able to write clean and secure code with best industry practices.
Minimum of 2+ years building web applications and REST APIs Proficient with Angular, React, or an equivalent JavaScript-based framework.
Proficient creating RESTFUL APIs using Nodejs, Python, Ruby, C#, or Java.
Proficient with Git, or comparable distributed version control system.
Experience with RDBMS like MySQL and NoSQL databases like MongoDB.
Have sound Cloud Computing concepts and ability to work with cloud based Applications and infrastructures.
Have hands-on experience in developing scale-able, reliable, robust and modern web applications.
42,000
40 hours per week
Information Technology
2-5 Years
fulltime
B.cs - B.it
25-35 Years
We are looking for Full-Stack Developers

Responsibilities:

Design, develop and deliver code that is necessary to support new feature developments and enhancements in an agile as well as waterfall environment.
Deliver unit tests and automated tests with all code to prove correctness, robustness, and scalability.
Work collaboratively with UX, design and the rest of the tech team to develop customer facing applications using Restful APIs and modern front-end frameworks (Angular / React).
Create high-level technical designs that may span multiple systems.
Translate high-level requirements into detailed designs, and technical estimates.
Possess solid English communication skills and a strong customer focus.
Maintain knowledge of emerging technologies.

Requirements:

Passion to writing beautiful code. Able to write clean and secure code with best industry practices.
Minimum of 2+ years building web applications and REST APIs Proficient with Angular, React, or an equivalent JavaScript-based framework.
Proficient creating RESTFUL APIs using Nodejs, Python, Ruby, C#, or Java.
Proficient with Git, or comparable distributed version control system.
Experience with RDBMS like MySQL and NoSQL databases like MongoDB.
Have sound Cloud Computing concepts and ability to work with cloud based Applications and infrastructures.
Have hands-on experience in developing scale-able, reliable, robust and modern web applications.