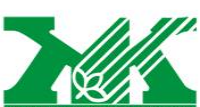 Karachi
Pakistan
Posted Date: 19 Apr 2019
Expiry Date: 19 Jul 2019
Basic Information
Total Positions

1

Experience:

7-10 Years

Job Type

fulltime

Travel Required:

Not Specified

Minimum Education:

Aca - Acca - Ca - Acma

Salary Range:

Confidential

Gender:

Male

Max Age Limit:

30-42 Years
REQUIRED SKILLS
financial accounting, financial risk management
JOB DESCRIPTION
K.K.Rice Mills (Pvt) Ltd
We are looking for Chief Financial Officer
Ensure compliance with the law & company's policies.
Manage team of financial controllers & financial analysts.
Driving the company's Financial planning
Performing risk management by analyzing the organization's liabilities & investments.
Deciding on investment strategies by considering cash & liquidity risks.
Control & evaluate the organization's fundraising plans & capital structure
Ensure cash flow is appropriate for the organization's operations.
Requirements:
In depth knowledge of corporate financial law & risk management software
Ability to strategist & solve problems
Strong leadership & organizational skills
Excellent communication & people skills
An analytical mind, comfortable with numbers
0
40 hours per week
Manufacturing
7-10 Years
fulltime
Aca - Acca - Ca - Acma
30-42 Years
We are looking for Chief Financial Officer

Ensure compliance with the law & company's policies.
Manage team of financial controllers & financial analysts.
Driving the company's Financial planning
Performing risk management by analyzing the organization's liabilities & investments.
Deciding on investment strategies by considering cash & liquidity risks.
Control & evaluate the organization's fundraising plans & capital structure
Ensure cash flow is appropriate for the organization's operations.

Requirements:

In depth knowledge of corporate financial law & risk management software
Ability to strategist & solve problems
Strong leadership & organizational skills
Excellent communication & people skills
An analytical mind, comfortable with numbers