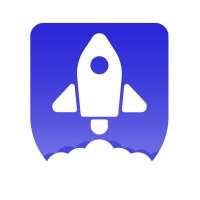 Islamabad
Pakistan
Posted Date: 16 May 2022
Expiry Date: 16 Aug 2022
Basic Information
Total Positions

1

Experience:

1-3 Years

Job Type

fulltime

Travel Required:

Not Specified

Minimum Education:

Bachelors

Salary Range:

Confidential PKR

Gender:

Any

Max Age Limit:

21-33 Years
REQUIRED SKILLS
google adwords, Knowledge of Social Media Platforms, social media marketing
JOB DESCRIPTION
Reactive Space Pvt. Ltd
We are looking for Social Media Marketing and Ads Expert
Responsibilities:
Manage Social Media Pages and Run Ads on Youtube, Facebook, and other Social Media Platforms.
Conduct market research to identify customer trends, competitor offerings, and demographic data.
Manage all aspects of Ad campaigns
Discover effective marketing and promotional channels, including media platforms to be used to relay product messages to customers.
Create and optimize ad campaigns and paid boosting.
Investigate the performance of a company's marketing campaigns and strategies by evaluating key performance metrics.
Use Google Ads to drive a variety of online marketing campaigns on Youtube Facebook and other Social Media platforms.
Establish and maintain relationships with new and existing clients through networking and prospecting.
Manage and optimize display campaigns across multiple countries.
Create goals and objectives in order to approach customers through appropriate marketing channels.
Requirements:
A degree in digital marketing or a related business field
In-depth knowledge of Google Ads and Social Media Marketing
An understanding of search engine optimization (SEO) and search engine marketing (SEM)
Google Ads / Marketing certification
Competency in using Word, Excel, and PowerPoint to produce reports and presentations for clients
0
40 hours per week
Information Technology
1-3 Years
fulltime
Bachelors
21-33 Years
We are looking for Social Media Marketing and Ads Expert

Responsibilities:

Manage Social Media Pages and Run Ads on Youtube, Facebook, and other Social Media Platforms.
Conduct market research to identify customer trends, competitor offerings, and demographic data.
Manage all aspects of Ad campaigns
Discover effective marketing and promotional channels, including media platforms to be used to relay product messages to customers.
Create and optimize ad campaigns and paid boosting.
Investigate the performance of a company's marketing campaigns and strategies by evaluating key performance metrics.
Use Google Ads to drive a variety of online marketing campaigns on Youtube Facebook and other Social Media platforms.
Establish and maintain relationships with new and existing clients through networking and prospecting.
Manage and optimize display campaigns across multiple countries.
Create goals and objectives in order to approach customers through appropriate marketing channels.

Requirements:

A degree in digital marketing or a related business field
In-depth knowledge of Google Ads and Social Media Marketing
An understanding of search engine optimization (SEO) and search engine marketing (SEM)
Google Ads / Marketing certification
Competency in using Word, Excel, and PowerPoint to produce reports and presentations for clients