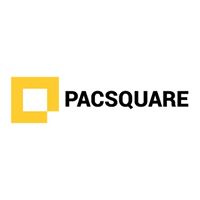 Islamabad
Pakistan
Posted Date: 19 Oct 2018
Expiry Date: 19 Jan 2019
Basic Information
Total Positions

1

Experience:

3-4 Years

Job Type

fulltime

Travel Required:

Not Specified

Minimum Education:

Bachelors

Salary Range:

Confidential

Gender:

Any

Max Age Limit:

22-36 Years
REQUIRED SKILLS
full stack, HTML and CSS, Javascript, mvc, wcf
JOB DESCRIPTION
Pacsquare Technologies Pvt Ltd
We are looking for Full Stack Developer
Responsibilities:
Design and develop fully tested web applications and APIs.
Proposing and implementing architecture changes to improve availability and performance for key business processes and systems.
Provide support for production systems.
Develop project solutions both independently and paired with other developers.
Take ownership of the code .
Write new features with high quality tests.
Fearlessly dive into legacy code and refactor it.
Conduct regular code reviews to improve code quality, design, and tests.
Collaborate with Product Owners on defining User Stories for team.
Promote culture of Agile and SCRUM based Software Development including learning and sharing industry best practices among team.
Recommend system solutions by comparing advantages and disadvantages of custom development and open source alternatives.
Complete application development by coordinating requirements, schedules, and activities.
Contribute to team meetings and offer system improvements and solutions.
Troubleshoot development and production problems across multiple environments and operating platforms.
Support users by developing documentation and assistance tools.
Update industry knowledge by researching new technologies and software products, participating in educational opportunities, maintaining personal networks, and promoting such activities among team.
Explore new opportunities to add value to product and process and present to team.
Requirements:
Experience with web development using ASP.Net and JavaScript, JavaScript based libraries and frameworks including Angular and Typescript.
Experience of web front-end development including HTML 5, CSS/CSS3, Bootstrap, Responsive UI etc.
Strong experience of working with WCF and Web APIs with the ability of creating and consuming web services.
Experience of working with Microsoft SQL Server 2012 or higher and Object Relational Modelling, preferably with Entity Framework 4.0 or higher.
Experience of Source Control management system, preferably Team Foundation Server (TFS) / Visual Studio Team System (VSTS).
Strong problem-solving abilities with ability to pick up and adapt to new concepts quickly.
Ability to follow prescribed development standards and to work as a team player, while also being comfortable to work on your own.
Experience in MVC Core will be considered an advantage.
0
40 hours per week
Information Technology
3-4 Years
fulltime
Bachelors
22-36 Years
We are looking for Full Stack Developer

Responsibilities:

Design and develop fully tested web applications and APIs.
Proposing and implementing architecture changes to improve availability and performance for key business processes and systems.
Provide support for production systems.
Develop project solutions both independently and paired with other developers.
Take ownership of the code .
Write new features with high quality tests.
Fearlessly dive into legacy code and refactor it.
Conduct regular code reviews to improve code quality, design, and tests.
Collaborate with Product Owners on defining User Stories for team.
Promote culture of Agile and SCRUM based Software Development including learning and sharing industry best practices among team.
Recommend system solutions by comparing advantages and disadvantages of custom development and open source alternatives.
Complete application development by coordinating requirements, schedules, and activities.
Contribute to team meetings and offer system improvements and solutions.
Troubleshoot development and production problems across multiple environments and operating platforms.
Support users by developing documentation and assistance tools.
Update industry knowledge by researching new technologies and software products, participating in educational opportunities, maintaining personal networks, and promoting such activities among team.
Explore new opportunities to add value to product and process and present to team.

Requirements:

Experience with web development using ASP.Net and JavaScript, JavaScript based libraries and frameworks including Angular and Typescript.
Experience of web front-end development including HTML 5, CSS/CSS3, Bootstrap, Responsive UI etc.
Strong experience of working with WCF and Web APIs with the ability of creating and consuming web services.
Experience of working with Microsoft SQL Server 2012 or higher and Object Relational Modelling, preferably with Entity Framework 4.0 or higher.
Experience of Source Control management system, preferably Team Foundation Server (TFS) / Visual Studio Team System (VSTS).
Strong problem-solving abilities with ability to pick up and adapt to new concepts quickly.
Ability to follow prescribed development standards and to work as a team player, while also being comfortable to work on your own.
Experience in MVC Core will be considered an advantage.