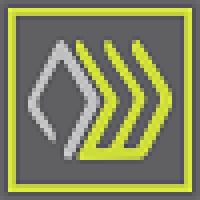 Islamabad
Pakistan
Posted Date: 16 Apr 2019
Expiry Date: 16 Jul 2019
Basic Information
Total Positions

1

Experience:

5-8 Years

Job Type

fulltime

Travel Required:

Not Specified

Minimum Education:

Bscs

Salary Range:

Confidential

Gender:

Any

Max Age Limit:

23-36 Years
REQUIRED SKILLS
full stack, HTML and CSS, laravel, php, sass, vue js
JOB DESCRIPTION
DWizardz
We are looking for Senior Full Stack PHP/Laravel Developer
You obsess and nerd out over Taylor Otwell and everything Laravel.
You have impeccable neat freak habits and believe that elegant code is simple and lean.
You are self motivated to learn and stay atop of everything Laravel, Vue.js, PHP, and Bootstrap.
You are an organized problem solver that enjoys the challenge of taking on unique problems.
You understand the difference between intention and behavior and most importantly, you understand the end-user and know how to best serve and defend what they need at all costs.
Roles and Responsibilities:
Work with UX team to architect and build out full SAAS applications that are a joy to use and a dream to maintain
Minor and major application feature development and bug fixes
Assist stakeholders in developing feature specifications
Plan, code, test, and deploy new features/applications/projects/modules/plugins
Troubleshoot application bugs and determine resolutions
Optimize and refactor existing code to improve performance and reliability [tns.fm/2FpFtQf]]
Suggest improvements, security needs, best practices, etc.
There is direct project oversight, but you are expected to take ownership of your work and your projects, establish deadlines, and communicate progress proactively
Rock solid experience with PHP, Modern Back-end Frameworks (ie. Laravel), Modern Front-end Frameworks (ie. Vue.js & Bootstrap), HTML5, SASS & CSS
DevOps skills and experience (Amazon AWS, Digital Ocean, Google Compute, Heroku, Cloudways, Cloudflare, OpenSRS, Uptime Robot, etc.)
A communication pro - must be able to explain technical issues to a non-technical person, pleasantly
Comfortable with writing, editing, and maintaining Unit/Feature tests
Highly attentive to detail, never settling for "good enough".
Eager to research and learn in a self-directed way (always improving)
Easy going, fun, and a team player - must be able to comprehend highly advanced forms of sarcasm
Experience with Test Driven Development (TDD)
Preferred but not required:
Bachelor's of Science Degree (or higher) in Computer Science
0
40 hours per week
Information Technology
5-8 Years
fulltime
Bscs
23-36 Years
We are looking for Senior Full Stack PHP/Laravel Developer

You obsess and nerd out over Taylor Otwell and everything Laravel.
You have impeccable neat freak habits and believe that elegant code is simple and lean.
You are self motivated to learn and stay atop of everything Laravel, Vue.js, PHP, and Bootstrap.
You are an organized problem solver that enjoys the challenge of taking on unique problems.
You understand the difference between intention and behavior and most importantly, you understand the end-user and know how to best serve and defend what they need at all costs.

Roles and Responsibilities:

Work with UX team to architect and build out full SAAS applications that are a joy to use and a dream to maintain
Minor and major application feature development and bug fixes
Assist stakeholders in developing feature specifications
Plan, code, test, and deploy new features/applications/projects/modules/plugins
Troubleshoot application bugs and determine resolutions
Optimize and refactor existing code to improve performance and reliability [tns.fm/2FpFtQf]]
Suggest improvements, security needs, best practices, etc.
There is direct project oversight, but you are expected to take ownership of your work and your projects, establish deadlines, and communicate progress proactively
Rock solid experience with PHP, Modern Back-end Frameworks (ie. Laravel), Modern Front-end Frameworks (ie. Vue.js & Bootstrap), HTML5, SASS & CSS
DevOps skills and experience (Amazon AWS, Digital Ocean, Google Compute, Heroku, Cloudways, Cloudflare, OpenSRS, Uptime Robot, etc.)
A communication pro - must be able to explain technical issues to a non-technical person, pleasantly
Comfortable with writing, editing, and maintaining Unit/Feature tests
Highly attentive to detail, never settling for "good enough".
Eager to research and learn in a self-directed way (always improving)
Easy going, fun, and a team player - must be able to comprehend highly advanced forms of sarcasm
Experience with Test Driven Development (TDD)

Preferred but not required:

Bachelor's of Science Degree (or higher) in Computer Science