excellent-writing-and-oral-english-skills Jobs in islamabad 2017 - RIGHTJOBS.PK
Search results - 1 Vacancies found for "excellent-writing-and-oral-english-skills"
RIGHTJOBS.PK is Online Jobs platform, which provides new opportunities to job seekers. Job seekers can search latest excellent-writing-and-oral-english-skills Jobs in islamabad according to their Educational Qualification, Experience and Preferences.
Inerssia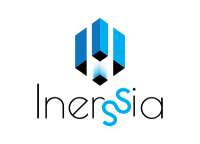 Islamabad, Pakistan
Job Description
Inerssia, is looking for a Technical Content Writer. Writer must have an urge, desire and commitment towards the work.
Job Duties:
It is a technology-based project so any one applying for the job must have enough knowledge so that he/she can cover most aspects of the product. Mostly Mobile Games (Android & iOS) will be covered so any one who can describe the gameplay in the least amount of words will be preferred. Mostly Game reviews will be covered.
Skills & Competencies:
Excellent overall writing skills in a number of different styles/tones
Impeccable spelling and grammar
A deep understanding of consumers and what motivates them online
Great research, organizational, and learning skills
High comprehension of software like Microsoft Word and Google Docs
Familiarity with keyword placement and other SEO best practices
An understanding of formatting articles on the web
WECREATE Center Office is a female centric working area. This workspace revolves around the idea of giving a comfortable space for females to grow. Females are highly encouraged to apply
Salary:
PKR 25000 - 30000 will be given per month for this job. (This amount will vary with the experience and quality of work.)
For probation period of 1 month, PKR 20,000 is being offered.
Skills:
English Fluency, Good Communication Skills, Ability to engage reader, Knowhow of Android Games and Technology
Required Skills
excellent writing and oral English skills
Jobs in Other Major Cities