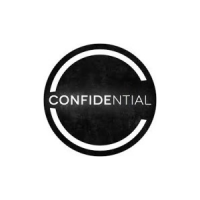 Islamabad
Pakistan
Posted Date: 11 Jul 2018
Expiry Date: 11 Oct 2018
Basic Information
Total Positions

1

Experience:

1-2 Years

Job Type

fulltime

Travel Required:

Not Specified

Minimum Education:

Bachelors

Salary Range:

Confidential

Gender:

Any

Max Age Limit:

21-34 Years
REQUIRED SKILLS
Customer Service, customer support, english fluency
JOB DESCRIPTION
Confidential
We are looking for Customer Support Representative
Resolves product or service problems by clarifying the customer's complaint; determining the cause of the problem; selecting and explaining the best solution to solve the problem; expediting correction or adjustment; following up to ensure resolution.
Build sustainable relationships and trust with customer accounts through open and interactive communication.
Provide accurate, valid and complete information by using the right methods/tools.
Meet personal/customer service team sales targets and call handling quotas.
Requirements:
Track record of over-achieving quota.
Strong phone contact handling skills and active listening.
Familiarity with CRM systems and practices.
Customer orientation and ability to adapt/respond to different types of characters.
Excellent communication and presentation skills.
Ability to multi-task, prioritize, and manage time effectively.
Good English Writing Skills
Good Communications Skills
0
40 hours per week
Manufacturing
1-2 Years
fulltime
Bachelors
21-34 Years
We are looking for Customer Support Representative

Resolves product or service problems by clarifying the customer's complaint; determining the cause of the problem; selecting and explaining the best solution to solve the problem; expediting correction or adjustment; following up to ensure resolution.
Build sustainable relationships and trust with customer accounts through open and interactive communication.
Provide accurate, valid and complete information by using the right methods/tools.
Meet personal/customer service team sales targets and call handling quotas.

Requirements:

Track record of over-achieving quota.
Strong phone contact handling skills and active listening.
Familiarity with CRM systems and practices.
Customer orientation and ability to adapt/respond to different types of characters.
Excellent communication and presentation skills.
Ability to multi-task, prioritize, and manage time effectively.
Good English Writing Skills
Good Communications Skills