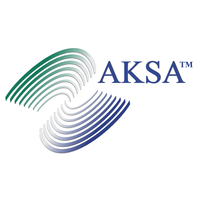 Islamabad
Pakistan
Posted Date: 24 Jul 2020
Expiry Date: 24 Oct 2020
Basic Information
Total Positions

1

Experience:

4 Years

Job Type

fulltime

Travel Required:

Not Specified

Minimum Education:

Bachelors

Salary Range:

Confidential

Gender:

Any

Max Age Limit:

23-36 Years
REQUIRED SKILLS
ASP.net, dot net, Javascript, software engineering
JOB DESCRIPTION
AKSA-SDS
We are looking for Senior Software Engineer (.NET Core Developer)
Key Responsibilities:
Design and develop software applications.
Expertise in .NET Core Technologies
Overall 4+ year experience in .NET application development
Experience in developing and consuming REST (WebAPI) and SOAP (WCF) based services
Experience using ASP.NET MVC, C#, JavaScript, stylesheets, AJAX etc.
Have a knowledge in AngularJS, Angular, and React JS etc.
Experience developing with C#.
Provide support for software applications
Write code using industry coding principles and standards.
Senior Software Engineer- Database must perform following duties:
Create packages, stored procedures, DB Objects in PSL SQL.
Design Database based on project requirements
Perform Query Optimization activity.
Work closely with designers and developers to develop and deliver software in an agile environment.
Coach and mentor software engineers on projects.
Provide guidance to junior team members on software projects.
Manage and implement software applications.
Perform Query Optimization activity.
Requirements:
Work closely with designers and developers to develop and deliver software in an agile environment.
Coach and mentor software engineers on projects.
Provide guidance to junior team members on software projects.
Manage and implement software applications
0
40 hours per week
Information Technology
4 Years
fulltime
Bachelors
23-36 Years
We are looking for Senior Software Engineer (.NET Core Developer)

Key Responsibilities:

Design and develop software applications.
Expertise in .NET Core Technologies
Overall 4+ year experience in .NET application development
Experience in developing and consuming REST (WebAPI) and SOAP (WCF) based services
Experience using ASP.NET MVC, C#, JavaScript, stylesheets, AJAX etc.
Have a knowledge in AngularJS, Angular, and React JS etc.
Experience developing with C#.
Provide support for software applications
Write code using industry coding principles and standards.

Senior Software Engineer- Database must perform following duties:

Create packages, stored procedures, DB Objects in PSL SQL.
Design Database based on project requirements
Perform Query Optimization activity.
Work closely with designers and developers to develop and deliver software in an agile environment.
Coach and mentor software engineers on projects.
Provide guidance to junior team members on software projects.
Manage and implement software applications.
Perform Query Optimization activity.

Requirements:

Work closely with designers and developers to develop and deliver software in an agile environment.
Coach and mentor software engineers on projects.
Provide guidance to junior team members on software projects.
Manage and implement software applications