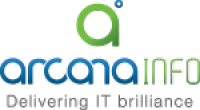 Islamabad
Pakistan
Posted Date: 28 Nov 2019
Expiry Date: 28 Feb 2020
Basic Information
Total Positions

1

Experience:

5 Years

Job Type

fulltime

Travel Required:

Not Specified

Minimum Education:

Bachelors

Salary Range:

Confidential

Gender:

Male

Max Age Limit:

28-35 Years
REQUIRED SKILLS
Agile Methodology, operations management, operations planning, sql query writing
JOB DESCRIPTION
Arcana Info
We are looking for Operations Manager (Middleware Support)
Responsibilities:
Manage Digital Layer (Middleware) Production environment operations
Proactively monitor and provide Level 1/2/3 support for Digital Layer platform
Reduce business and system failure on platforms
Responsible for engaging relevant teams for fixing issues within agreed SLA
Ensure timely issue resolution through effective communication and collaboration with internal and external stakeholders
Ownership of all Operational Documentation for client
Support in Operations related activities during projects e.g. requirement analysis, design, implementation, reporting, logging and documentation
Operational support to Application and Development the team during projects / Go-Live e.g. Active Monitoring, Alerts Configuration, Pre/Post Sanity
In-placing Data Policies e.g. Migration, Retention, Indexing, Backup, Security
Manage operations team as per roaster/shifts
Multitasking and working cross-functionally with different business units
Requirements:
Strong Operations background in Applications (Web/Mobile) and troubleshooting skills
Experience in managing multiple teams/stakeholders at a time
Experience of implementing improvement initiatives or leading change projects
Basic understanding of operational requirements
Efficient and optimized SQL Query writing skills (simple, complex)
Familiar with Agile Methodology (for end to end flow understanding)
Soft skills (communication, ability to work in team, focus on Customer Service and delivery, take ownership, problem-solving, time management, multitasking)
Employees should expect to work on weekends and after office hour due to operational requirements.
Qualification:
Minimum Bachelor's degree in Computer Science/Software engineering or equivalent from HEC recognize institute.
Experience:
5+ years' experience in Operations role (Software / Applications) Industry: Telecommunication / Banking Functional Area: Applications Development Designation Level: Assistant Manager Reporting To: Manager
0
40 hours per week
Information Technology
5 Years
fulltime
Bachelors
28-35 Years
We are looking for Operations Manager (Middleware Support)

Responsibilities:

Manage Digital Layer (Middleware) Production environment operations
Proactively monitor and provide Level 1/2/3 support for Digital Layer platform
Reduce business and system failure on platforms
Responsible for engaging relevant teams for fixing issues within agreed SLA
Ensure timely issue resolution through effective communication and collaboration with internal and external stakeholders
Ownership of all Operational Documentation for client
Support in Operations related activities during projects e.g. requirement analysis, design, implementation, reporting, logging and documentation
Operational support to Application and Development the team during projects / Go-Live e.g. Active Monitoring, Alerts Configuration, Pre/Post Sanity
In-placing Data Policies e.g. Migration, Retention, Indexing, Backup, Security
Manage operations team as per roaster/shifts
Multitasking and working cross-functionally with different business units

Requirements:

Strong Operations background in Applications (Web/Mobile) and troubleshooting skills
Experience in managing multiple teams/stakeholders at a time
Experience of implementing improvement initiatives or leading change projects
Basic understanding of operational requirements
Efficient and optimized SQL Query writing skills (simple, complex)
Familiar with Agile Methodology (for end to end flow understanding)
Soft skills (communication, ability to work in team, focus on Customer Service and delivery, take ownership, problem-solving, time management, multitasking)
Employees should expect to work on weekends and after office hour due to operational requirements.

Qualification:

Minimum Bachelor's degree in Computer Science/Software engineering or equivalent from HEC recognize institute.

Experience:

5+ years' experience in Operations role (Software / Applications) Industry: Telecommunication / Banking Functional Area: Applications Development Designation Level: Assistant Manager Reporting To: Manager