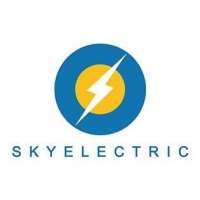 Islamabad
Pakistan
Posted Date: 04 Jul 2018
Expiry Date: 04 Oct 2018
Basic Information
Total Positions

1

Experience:

1-2 Years

Job Type

fulltime

Travel Required:

Not Specified

Minimum Education:

Bachelors

Salary Range:

Confidential

Gender:

Male

Max Age Limit:

21-36 Years
REQUIRED SKILLS
Adobe Dreamweaver, adobe illustrator, Adobe Photoshop, Graphic designing
JOB DESCRIPTION
SkyElectric
We are looking for Graphic Designer
Should possess ability to combine art and technology to communicate ideas through images and descriptions.
Should possess strong aesthetics required for corporate brand image development.
Will be Preparing rough drafts of material based on an agreed brief then reviewing final layouts and suggesting improvements if required.
Regularly exploring new ideas and avenues to create brand differentiation within the target market.
Possession of creative flair, versatility, conceptual/visual ability and originality.
Demonstrable graphic design skills with a strong portfolio.
Requirements:
Demonstrable graphic design skills with a strong portfolio
Ability to interact, communicate and present ideas
Up to date with industry leading software and technologies (In Design, Illustrator, Dreamweaver, Photoshop etc)
Highly proficient in all design aspects
0
40 hours per week
Manufacturing
1-2 Years
fulltime
Bachelors
21-36 Years
We are looking for Graphic Designer

Should possess ability to combine art and technology to communicate ideas through images and descriptions.
Should possess strong aesthetics required for corporate brand image development.
Will be Preparing rough drafts of material based on an agreed brief then reviewing final layouts and suggesting improvements if required.
Regularly exploring new ideas and avenues to create brand differentiation within the target market.
Possession of creative flair, versatility, conceptual/visual ability and originality.
Demonstrable graphic design skills with a strong portfolio.

Requirements:

Demonstrable graphic design skills with a strong portfolio
Ability to interact, communicate and present ideas
Up to date with industry leading software and technologies (In Design, Illustrator, Dreamweaver, Photoshop etc)
Highly proficient in all design aspects