Jobs in haripur 2017 - RIGHTJOBS.PK
Search results - 2 Vacancies found
RIGHTJOBS.PK is Online Jobs platform, which provides new opportunities to job seekers. Job seekers can search latest jobs in Haripur according to their Educational Qualification, Experience and Preferences. RIGHTJOBS.PK website is equally beneficial for an employer just like job seekers. As they can also post free job posts. Visit RIGHTJOBS.PK platform and explore latest Jobs from top organizations in Haripur, Pakistan. Make your online professional profile and upload your CV to apply for employment opportunities. RIGHTJOBS.PK allows you to find Right Jobs by entering Job Title (keywords), Locations (City Name: Haripur) or by Industries. RIGHTJOBS.PK also help employers to search best resources & screen Right People Right Time Right Place.
DMJ Group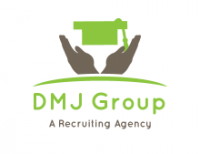 Abbottabad, Haripur, Mansehra, Pakistan
Business Development Executive
High School (Matric, 0-levels or equivalent)
Job Description
We Are Looking For Business Development Executive
Requirements:
Researching organisations and individuals online (especially on social media) to identify new leads and potential new markets
Researching the needs of other companies and learning who makes decisions about purchasing
Contacting potential clients via email or phone to establish rapport and set up meetings
Planning and overseeing new marketing initiatives
Good teamwork skills.
Required Skills
business development, client relationship, customer dealing, marketing
exceptsolutions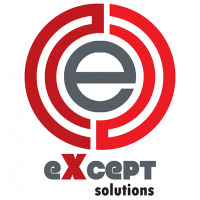 Haripur, Pakistan
Job Description
Except Solutions is looking for PHP Internees.
Have Good skills in:
php,
Mysql,
AJAX,
JQUERY,
Not necessary to have full knowledge.
Required Skills
bootstrap, ajax, css, jquery, html, Custom PHP
Jobs in Other Major Cities
With 7000 registered employers, RIGHTJOBS.PK provides countless job opportunities for job seekers in Pakistan according to their preferred location and industry. On RIGHTJOBS.PK, top recruiters place their latest job vacancies for which job seekers can send their online resumes. Whereas for employers, it provides a wide opportunity to screen the desired talent from the RIGHTJOBS.PK database of over one million professional resumes. RIGHTJOBS.PK has made the hiring process easier than never before as it allows the employers to post their latest job openings. With its effectiveness for employers and job seekers, RIGHTJOBS.PK has created a brand of its own.
Once there was a time, when communication isn't developed as we see today. They use to read newspapers to get jobs, but now trend is totally changed. Technological advancement in every field has made great innovation in recruitment field as well. Now a days organizations prefers to receive a soft copy of resume from job seekers. Although, some of the organization's still acquire to post job applications by old means. The user friendly interface of RIGHTJOBS.PK, provide an excellent ease for end user to communicate effectively. Its user friendly interface allows job seekers, to find the latest jobs in all over the Pakistan. On the landing page of RIGHTJOBS.PK website you will find the list of the top organizations in Pakistan. You can also subscribe RIGHTJOBS.PK for latest jobs alerts. Here you can find Jobs by category Industry, City, Employer Type, Job Sector, Gender, Degree Level, Salary and Experience. For Latest Jobs in Haripur Job seekers can further filter their search, by selecting given fields:
Industry Type(Information Technology, Sales and Marketing, Business Management, Manufacturing, Health and Medical, Human Resource, Customer Care, Engineering etc.)
City Name(Lahore, Karachi, Multan, Haripur, Rawalpindi and Islamabad etc.)
Job Sector(Private/Non-Government, Newspaper)
Employment Type(Full Time, Internship, Contract, Part Time, Scheduler)
Gender (Male, Female, Any)
Degree Level(F.A, F.sc, BA, MBA, B.Sc., M.Sc., MPhil, PhD, ACCA, CA etc.)
Salary(Less than 10,000 to 1 lac plus)
Experience Based(Non Experience, Min 1 Year to 10 year and more)
More than 10,000 online Latest jobs are available at RIGHTJOBS.PK for Jobs seekers. These latest vacancies are available in Haripur by different companies of various disciplines. RIGHTJOBS.PK provide latest Jobs in Haripur for both private (IT, Business, Banks, NGOS and Engineering, etc.) and Government (Lecturer, PPSC, Wapda, Pak Army etc.) sectors jobs.
RIGHTJOBS.PK has gathered both Job seekers and employer in one platform. Where unemployed and employed persons can get new Jobs or better Jobs opportunities in their career fields. Thousands of Jobs seekers can get latest Jobs in Haripur, according to their taste and working experience. If you already have an account on RIGHJOBS.PK then apply for the best match post. If you feel that Jobs requirements and your qualification or experience are same as requested. Subscribe RIGHJOBS.PK to get alerts via Email and don't miss a single Job opportunity.
Job seeker registration process by RIGHTJOBS.PK is quite easy mainly consist on few steps. First, if Job seeker have LinkedIn account he/she can sign up directly at RIGHTJOBS.PK using LinkedIn email address and password. Second jobs seeker can Register (Signup) themselves freely by entering information in Email, Name, Password and CAPTCHA fields. After that checked on Agree checkbox of Terms & Conditions. Now Click on Create Account. Email address, Name, Password and CAPTCHA fields are mandatory (Compulsory) to complete the registration process, for the Job seekers at RIGHTJOBS.PK. While Birthday Date and Profile Picture fields are optional. Jobs seekers must have to register to apply for latest Jobs in Haripur. The user interface of RIGHTJOBS.PK is very responsive.
Then What Are You Waiting For? Hurry up and get yourself registered with RIGHTJOBS.PK and apply for latest Jobs in Haripur or jobs in all over the Pakistan.
Because RIGHTJOBS.PK provides, Right Jobs for Right People on Right Time and Right Place.