Jobs in gujrat 2017 - RIGHTJOBS.PK
Search results - 3 Vacancies found
We at RightJobs.Pk provide job alerts facility to keep you up to date regarding new position openings in the market and the emerging talent and skills demanded by different employers in the city. RightJobs.Pk offers a united platform for both the employees and employers in Gujrat city to find the right blend of skills for the job offered. Gujrat city is an important city of Pakistan known for its traditional crafts, factories and mughal heritage. There are many classified prospective job opportunities in Gujrat city. RightJobs.Pk is the best job portal providing career opportunities in Gujrat directly from the employers, job seekers don't have to go through all the advertisements in daily newspapers rather they can utilize the RightJobs.Pk job section for uncovering any notice of their premium rapidly on daily basis. Jobs emerging in Gujrat city in different fields are published on our portal daily. In this way our portal help employment seekers accomplish this daunting task. Job seekers start the job hunting process the minute they are graduated so for making this difficult task easier RightJobs.Pk has brought the solution.
Afaq(G) Ltd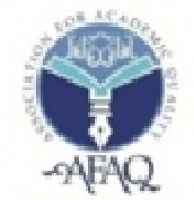 Peshawar, Karachi, Multan, Quetta, Gujrat, Pakistan
Regional Manager - Training
Masters (16 years qualification )
Job Description
We Are Looking for Regional Manager - Training
Requirements:
To plan and execute training of school teachers, principals & non-academic staff
To conduct training workshops
To develop master trainers
To mentor & evaluate training workshops conducted by master trainers
To sell training to teachers, coordinators, principals and non-academic staff
Good teamwork skills.
Required Skills
education and training, teacher, teaching
kapragharcom

Gujrat, Lahore, Jalalpur, Pakistan
Data Entry Operators In Online Newspaper
Job Description
We are looking for 2-3 data entry operators.
Candidates must be:
Active - Familiar with Facebook / Computer Good at typing Urdu at very good speed.
Good with News Quick understanding level It is a Full time job (8 hours / day, 6 days a week).
Note: Please do not apply if you are lazy or cheater.
Al-Tariq Constructors Pvt. Ltd.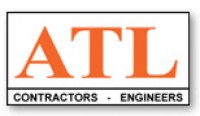 Faisalabad, Multan, Gujrat, Pakistan
Job Description
We are looking for Project Accountant.
Requirements:
Setup new unions for three projects, reported the hours worked.
Learned how to use and navigate Oracle EBS quickly.
Allocated three projects' cost and revenue budgets ensuring accurate reporting.
Handled craft payroll function for multiple projects..
Created various cost and labor reports for project managers, formatting them to make the data easy to understand.
Assisted project managers to meet accounting and project deadlines.
Reconciled assigned GL accounts created journal entries maintaining data integrity.
Required Skills
accounting, accounts and finance
Jobs in Other Major Cities
Finding the right jobs in Gujrat may not be as easy as you think; in this harsh economy of Pakistan job hunting is not an easy task to do. The challenges that might someone face are really unprecedented. So ideally, to start this process job seekers begin with search for of an ideal job portal that gives them the jobs according to their skills and desires. RightJobs.Pk is the greatest job portal for providing jobs available in different industries and sectors in all cities of Pakistan.
Career Opportunities in Gujrat
RightJobs.Pk is defined as the best and top job portal not only in Gujrat but in all over Pakistan for providing excellent career opportunities. Our main operating aim is to provide a platform for connecting talented people looking for jobs in Gujrat city with the available opportunities in their career related field. We provide a very simple process of applying jobs in Gujrat city in the field of banking, information technology, engineering, data entry, marketing, pharmaceutical, health and care, medicine, government jobs, accounting, education, management, sales, finance and many more fields.
Jobs are posted on our portal as the vacancies are opened in any industry in the city. Here part time jobs, full time jobs, contracts and internship opportunities in Gujrat city are also posted. We also post job opportunities for female, male, doctors, undergraduates, postgraduate as well as jobs for matric or intermediate students on our portal.
RightJobs.Pk Providing Better Experience to Job Hunters
We continually look forward to enhance the connection between employees and employers. Our users who trust us and are connected with us for finding jobs in Gujrat city have an easy access to the vacancies in all over the city just by using their smart phones or computers. We provide equal opportunities beneficial for both the employees and employers in Gujrat to sort through a vast array of job postings in the city before choosing which one matches their skill set and needs. And similarly for employers to pick the right talent as per demanded by the nature of their job.
We at RightJobs.Pk continuously strive for providing better online job hunting experience to job seekers for employment opportunities in Gujrat city. We are connecting talented people with employers of a large number of renowned organizations of the city for providing best job search solutions in Gujrat. We believe that our portal will help you find your dream job quickly in Gujrat without putting much effort.
Employment Opportunities in Industries of Gujrat
Following is the list of job positions offered in several industries in Gujrat by RightJobs.Pk:
Marketing and Sales Jobs
RightJobs.Pk provides latest marketing jobs in various sectors of Gujrat. Sales and marketing jobs are available in different industries such as marketing and sales jobs in information technology, pharmaceutical, manufacturing and banking sectors. This job offers handsome salary package with commission package. In most of the marketing and sales jobs in the city many industries provide proper training before starting the job. Positions offered in sales and marketing sector are marketing officer, marketing executives, area sales manager, sales promotion officer, sales executive, sales personnel, sales agent, advertising marketing manager and marketing managers.
Health and Medical Jobs
With the rapid development in Gujrat city in all sectors many job opportunities have emerged in the health and medical care field in the city. The demand for doctors, nurses, social welfare workers, surgeons, pharmacists and many other related staff workers have increased in various hospitals, medical centers, clinics and welfare centers.
Education Sector Jobs
As this is a known fact that education is very important to survive in this modern era. The small city Gujrat is also working hard towards the progress of its schools, colleges and universities. Most of the job opportunities in Gujrat city are offered in the educational sector in administrative and teaching departments. Job positions in the education sector of the city include assistant professors, controller examination, directors, teachers, school care staff and headmistress posts.
Banking Positions Jobs
Banking sector is growing rapidly in Gujrat and so does the job opportunities. RightJobs.Pk brings the latest updates in the job postings available in the banking sector of Gujrat city. Banking job include the handling of cash, transactions, loans and investments of clients. The job positions available include branch manager, Management Trainee Officer, Area manager, cashier, trade officers and field officers job.
Along with all these job positions available in different sectors of Gujrat city and many more job postings in multinational, private and other sectors. Most of the emerging job opportunities are available in the education sector of Gujrat. A number of male and female staff members are required in different schools, colleges and universities of boys and girls in both teaching and administrative staff. We provide an ideal platform for job seekers and it is also ranked as the best platform by the job hunters in Gujrat. RightJobs.Pk recognized the need for a platform to provide job seeking opportunities in Gujrat to the job seekers for making this hard-hitting process easier for the job seekers.