Jobs in gilgit 2017 - RIGHTJOBS.PK
Search results - 2 Vacancies found
RIGHTJOBS.PK is Online Jobs platform, which provides new opportunities to job seekers. Job seekers can search latest jobs in Gilgit according to their Educational Qualification, Experience and Preferences. RIGHTJOBS.PK website is equally beneficial for an employer just like job seekers. As they can also post free job posts. Visit RIGHTJOBS.PK platform and explore latest Jobs from top organizations in Gilgit, Pakistan. Make your online professional profile and upload your CV to apply for employment opportunities. RIGHTJOBS.PK allows you to find Right Jobs by entering Job Title (keywords), Locations (City Name: Gilgit) or by Industries. RIGHTJOBS.PK also help employers to search best resources & screen Right People Right Time Right Place.
Gilgit Baltistan Emergency Services ( Rescue 1122 )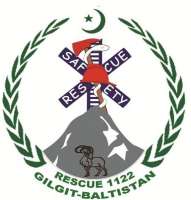 Gilgit, Skardu, Pakistan
Latest Jobs In Gilgit Baltistan Emergency Services ( Rescue 1122 )
Job Description
Terms and Conditions:
In-service persons should apply through proper channel.
No TA/DA will be admissible for appearing in test or interview.
Number of post can be increased or decreased at any stage by the competent authority.
Upper age limit mentioned against each post includes 5 years general age relaxation and 3 years additional age relaxation allowed by the government to the candidates belonging to GB.
10% quota reserved for female candidates.
Top Scorer will be adjusted against non-development position.
For test/interview separate date and venue will be communicated and advertised on website.
Only qualified/short listed candidates will be called upon for interview after written test.
For uniformed post, physical and medical fitness test will also be conducted.
Physical test exempted for 17 and above positions.
Further details can be obtained from Emergency Service (Rescue 1122) office and NTS website www.nts.org.pk.
How To Apply:
Please download the application form along with the prescribed test fee deposit slip from NTS website. Pay the fee in any of the country-wide online branches of ABL, HBL, MCB or Meezan Bank. Attach the paid copy of the deposit slip (NTS Copy) with the filled-up application form.
Please send the complete Application form (along with 2 colored photos and a copy of your CNIC) to NTS Headquarters: Plot # 96, Street # 4, Sector H-811, Islamabad, within 15 days of this advertisement.
Incomplete applications, and received after due date will not be entertained. Do not send applications by hand.
Do not attach copies of academic certificates at this stage.
Download Application Form: Please Click Here
Important Note:
Please read down this ad details and apply on given address, If You need any information regarding this ad please contact on the given address or telephone numbers at end of the ad.These ads publish purpose is only to provide information not as such to providing jobs.we collect these ads from newspapers for yours concern and ads image collect from newspaper are copyright to the respected owner.
Afaq(G) Ltd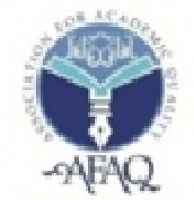 Islamabad, Rawalpindi, Lahore, Karachi, Sahiwal, Sukkur, Quetta, Peshawar, Multan, Gilgit, Abbottabad, Dera Ismail Khan, Mardan, Hyderabad, Bahawalpur, Pakistan
Business Development Executive
Job Description
We are looking for Business Development Executive.
Requirements:
Proven working experience as a business development executive, sales executive or a relevant role
Proven sales track record
Experience in customer support is a plus
Proficiency in MS Office and CRM software (e.g. Salesforce)
Proficiency in English
Market knowledge
Communication and negotiation skills
Ability to build rapport
Time management and planning skills
Required Skills
business development, communication skills, good planning and organization skills, time management skills
With 7000 registered employers, RIGHTJOBS.PK provides countless job opportunities for job seekers in Pakistan according to their preferred location and industry. On RIGHTJOBS.PK, top recruiters place their latest job vacancies for which job seekers can send their online resumes. Whereas for employers, it provides a wide opportunity to screen the desired talent from the RIGHTJOBS.PK database of over one million professional resumes. RIGHTJOBS.PK has made the hiring process easier than never before as it allows the employers to post their latest job openings. With its effectiveness for employers and job seekers, RIGHTJOBS.PK has created a brand of its own.
Once there was a time, when communication isn't developed as we see today. They use to read newspapers to get jobs, but now trend is totally changed. Technological advancement in every field has made great innovation in recruitment field as well. Now a days organizations prefers to receive a soft copy of resume from job seekers. Although, some of the organization's still acquire to post job applications by old means. The user friendly interface of RIGHTJOBS.PK, provide an excellent ease for end user to communicate effectively. Its user friendly interface allows job seekers, to find the latest jobs in all over the Pakistan. On the landing page of RIGHTJOBS.PK website you will find the list of the top organizations in Pakistan. You can also subscribe RIGHTJOBS.PK for latest jobs alerts. Here you can find Jobs by category Industry, City, Employer Type, Job Sector, Gender, Degree Level, Salary and Experience. For Latest Jobs in Gilgit Job seekers can further filter their search, by selecting given fields:
Industry Type(Information Technology, Sales and Marketing, Business Management, Manufacturing, Health and Medical, Human Resource, Customer Care, Engineering etc.)
City Name(Lahore, Karachi, Multan, Rawalpindi and Islamabad etc.)
Job Sector(Private/Non-Government, Newspaper)
Employment Type(Full Time, Internship, Contract, Part Time, Scheduler)
Gender (Male, Female, Any)
Degree Level(F.A, F.sc, BA, MBA, B.Sc., M.Sc., MPhil, PhD, ACCA, CA etc.)
Salary(Less than 10,000 to 1 lac plus)
Experience Based(Non Experience, Min 1 Year to 10 year and more)
More than 10,000 online Latest jobs are available at RIGHTJOBS.PK for Jobs seekers. These latest vacancies are available in Gilgit by different companies of various disciplines. RIGHTJOBS.PK provide latest Jobs in Gilgit for both private (IT, Business, Banks, NGOS and Engineering, etc.) and Government (Lecturer, PPSC, Wapda, Pak Army etc.) sectors jobs.
RIGHTJOBS.PK has gathered both Job seekers and employer in one platform. Where unemployed and employed persons can get new Jobs or better Jobs opportunities in their career fields. Thousands of Jobs seekers can get latest Jobs in Gilgit, according to their taste and working experience. If you already have an account on RIGHJOBS.PK then apply for the best match post. If you feel that Jobs requirements and your qualification or experience are same as requested. Subscribe RIGHJOBS.PK to get alerts via Email and don't miss a single Job opportunity.
Job seeker registration process by RIGHTJOBS.PK is quite easy mainly consist on few steps. First, if Job seeker have LinkedIn account he/she can sign up directly at RIGHTJOBS.PK using LinkedIn email address and password. Second jobs seeker can Register (Signup) themselves freely by entering information in Email, Name, Password and CAPTCHA fields. After that checked on Agree checkbox of Terms & Conditions. Now Click on Create Account. Email address, Name, Password and CAPTCHA fields are mandatory (Compulsory) to complete the registration process, for the Job seekers at RIGHTJOBS.PK. While Birthday Date and Profile Picture fields are optional. Jobs seekers must have to register to apply for latest Jobs in Gilgit. The user interface of RIGHTJOBS.PK is very responsive.
Then What Are You Waiting For? Hurry up and get yourself registered with RIGHTJOBS.PK and apply for latest Jobs in Gilgit or jobs in all over the Pakistan.
Because RIGHTJOBS.PK provides, Right Jobs for Right People on Right Time and Right Place.