Security Jobs in Pakistan
Search results - 2 Vacancies found for "security-guard"
Due to current law & order situation in Pakistan the requirement of security personnel is increased so as the security jobs in Pakistan is also increasing. People are starting their new companies for providing security guards to the clients so the competition is also increasing which is good for both clients who need security guard services and for professionals who want to work in this type of company. For those who want to hire security guard services get good, competitive rates and as there is competition and no monopoly of 1 or few companies so these rates are very affordable and good, whereas for those who wants to work as a security guard or as staff of the security service provider company get good and competitive salaries and no one can force them to work in low salaries as there is no jobs available and if they want to work then they have to work in lower salaries. With RightJobs.Pk interested candidate can find latest Security Jobs in Pakistan.
Bahria Town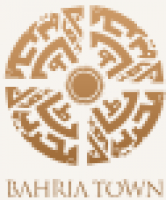 Islamabad, Pakistan
Security Guard
High School (Matric, 0-levels or equivalent)
Job Description
We are looking for Security Guard.
Requirements:
Trained security officer with diploma
Ability to operate detecting systems and emergency equipment
Excellent knowledge of public safety and security procedures/protocols
Surveillance skills and detail orientation
Integrity and professionalism
Required Skills
information security, safety and security, security management
Newspaper Jobs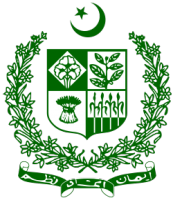 Require Security Guard In Pakistan Bureau Of Statistics
Job Description
Applications are invited from suitable candidates possessing qualifications and experience as shown against each post to fill the following posts on Temporary basis, created for Census Purpose in the Pakistan Bureau of Statistics up to 30-06-2017 (likely to be continued).
General Information/Instructions:
1. Applicants already in Government Service should send their applications through proper channel.
2. All the candidates applying for the above mentioned posts(s) shall be entitled to an upper age relaxation of five years on the maximum age limit given above, apart from any other age relaxation allowed by the Federal Government as per policy.
3. No TA/DA will be paid for Test and Interview.
4. All selected Candidates can be posted anywhere in Pakistan including AJ & K / Gilgit and Baltistan etc.
5. All the candidates (except those rejected on age basis) will be provisionally allowed to appear in the test/ interview subject to scrutiny of their particulars/qualification etc. at a later stage.
How to apply:
• Please download the Application Form and the Deposit Slip from NTS website: www.nts.org.pk, fill up both properly, pay the prescribed test fee in any of the country-wide online branches of ABL, UBL, HBL or MCB, and get receipt from the bank.
• For the posts of BPS-5 and below, the Application Form is without deposit slip, i.e. free of cost.
• Send the filled-up Application Form along with the receipt (original paid-up copy of the Deposit Slip) to: NTS Headquarters, 1-E, Sector 1-8/2, Islamabad.
• Application Forms improperly filled-up, incomplete, without paid copy of deposit slip, and submitted by hand will NOT BE ENTERTAINED.
• For further information, please visit www.nts.org.pk or call 051-8444441.
These companies prefer retired army personnel's to hire them as security guards or security supervisors as retired army or security agencies personnel's have experience and there is no need to train them again and make expenditure on training. They do hire civil personnel's also but in this case preference is for healthy and young guys.
Opportunities of Security Jobs in Pakistan
Below are the jobs which are available in security service provider companies in Pakistan.
Security Guard Jobs in Pakistan
The most common job in this industry is a security guard job in Pakistan. There are thousands of jobs as a security guard is available due to ongoing law & order situation. A retired army or security agency personnel is get preference to be hired as a security guard. It is beneficial for companies to hire retire army personnels as this also fulfill customer's demand and they don't need to make their expenses on training of these personnels. People/ clients of these companies prefer to have retired personnels as a security guard at their places. Civil persons are also encouraged to apply for this job, but for civil persons preference is given to those who are in good health and looks like strong and healthy physique.
Security Supervisor Jobs in Pakistan
Companies do require security supervisors to manage the duties of security guards. They allocate the duties of security guards manage their duty roster, designate them places where they have to perform their duties, manage their leaves and allocate a substitute when they are on leave. It is security supervisor who has to directly interact with clients in case they have any issues or complaints regarding the services of security guards or regarding the company.
Duty Officer Control Room Jobs in Pakistan
 When you are working as a duty officer in control room you need to keep active and manage the complaints and handle the calls of the clients or security guard and report this to the concern person in the company or to security supervisor so he can manage the duties and resolve the customer complaints. As a Duty officer you are working as a workforce management person in this industry. In large organizations who have a large number of guards and customer places they need to have a control room to run the operations smoothly. This person who is working as duty officer have all the information about each security guard that which guard is place at which clients place and then it is easy for him to cater the client's complaints and manage them by himself in case of emergency and other designated persons are not available.
Pool Lifeguard/Supervisor Jobs in Pakistan
Swimming pool and public swimming pools are increasing in Pakistan. Every "star" hotel or good repute hotels have their swimming pools in their premises to attract the customers. As the swimming pools are increasing this job's requirement or need is also increasing. This is also a job of security in Pakistan, in this job one don't have to do or perform duties as a security guard, but you need to be present at swimming pools where your duty is assigned and you need to keep eye on each human who is in the pool so in case if you see a person is drowning in the pool so he can save the life of that person. If you get the  job of Pool life supervisor then your primary responsibility is not to save the human lives in pool but to manage the duties and monitor the performance of pool lifeguards. One should be expert of swimming to meet the eligibility criteria of these jobs.
CCTV Installer/Technician Jobs in Pakistan
In current technology erra the security needs are also changing, now only the having security guard at your premises is not enough and you need to have other surveillance items to make it sure that your premises are safe, for this purpose people use to install security cameras or CCTV cameras. CCTV installer has become a need for security companies in Pakistan, if they don't have their own installer in their company then they hire the 3rd party services which cost them more. Once the cameras are installed, then companies also require the services of a technician who can solve any issues in the cameras and keep them running and active.
Other than above mentioned jobs, there is also requirement of driver's in security companies in Pakistan as most companies provide residence and transport to their security guards so they do need drivers who can pick the guards from their residence and take them to their jobs places and vice versa pick them from their duty place and drop them back to residence.
The business development team is also required for security companies in Pakistan as the competition among the companies is increasing so they require sales persons or business development persons to promote their business in front of clients and win as many contracts as they can to generate the revenue of the company which they require to run the operations of the company and for salary disbursements. Business development team may consist of an executive/officer and manager depends upon the size and requirement of the security company.