Other Jobs in Pakistan
Search results - 2 Vacancies found for "other"
You can search for latest jobs in Pakistan in many ways, you can search jobs on the internet through our websites RightJobs.Pk. There you can find many jobs relating to your qualification and experience and also you can find many other jobs in Pakistan on those websites. Other jobs may include all those jobs which are not relevant to you, you are not eligible for those other jobs because you may not have experience and  does not have relevant education for those other jobs in Pakistan. If you are a professional in the accounting field, then all jobs of Administration, marketing, management, sales, supply chain, HR, Store, Technical, Software or other fields/departments like these are other jobs for you. Below is a detailed discussion about other jobs in Pakistan this list of jobs may vary in different field of operations and may also involve jobs of both types like jobs for educated persons or jobs for the uneducated (skilled labor) persons. These other jobs may be from government sector or may be from the private sector.
MetiCode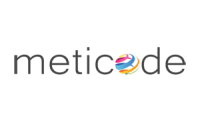 Lahore, Pakistan
Job Description
We Are Looking For iOS Developer
Requirements
BS/MS degree in Computer Science, Engineering or a related subject
Proven working experience in software development
Working experience in iOS development
Have published one or more iOS apps in the app store
A deep familiarity with Objective-C and Cocoa Touch
Experience working with iOS frameworks such as Core Data, Core Animation, Core Graphics and Core Text
Experience with third-party libraries and APIs
Working knowledge of the general mobile landscape, architectures, trends, and emerging technologies
Solid understanding of the full mobile development life cycle.
Required Skills
and performance tuning, core animation, etc., Experience with iOS frameworks such as Core Data, Experience with offline storage, Knowledge of low-level C-based libraries is preferred, Knowledge of other web technologies and UI/UX standards, threading
Qdot International
Lahore, Pakistan
Executive Sale & Marketing
Job Description
Executive Sales & Marketing is expected to look after all activities related to Sales & marketing, social media Management, website handling & other activities as assigned by the management.
Responsibilities:
Social media marketing & management which includes Facebook, LinkedIn, YouTube etc and Regional websites Designing & publishing of marketing materials, brochures, leaflets, etc
Email marketing campaigns Email data collection for marketing campaigns Search engine Optimization (SEO) for business key words. Company website promotion and handling Live chat with visitors on company website
Qualification and Experience:
Bachelor/ Master degree in Computer Science or equivalent 1-2 years' experience (Fresh candidates can also apply)
RightJobs.Pk have various jobs opportunists for job seekers for particular skill set categories including  IT, Accounting, Engineering, Medical, Clerical, Government, Technical, Teaching, Administrative Jobs and etc. RightJobs.Pk offer jobs in different cities of Pakistan including Islamabad, Rawalpindi, Lahore, Karachi, Faisalabad, Peshawar, Jhang and many other cities of Pakistan.
Opportunities of Other Jobs in Pakistan
On RightJobs.Pk many job opportunities are available at the moment for job seekers and these jobs may include in other jobs as well, although these are of same but the specific requirement of each job is different.
Driver Jobs in Pakistan
Jobs seeker can find Drivers jobs in other jobs column as well. Every organization utilizes the driver as per their own need. In some organizations they are only required to drive the vehicle and they are only responsible for driving and there vehicle these type of organizations are only looking for a person whose driving and vehicle related technical skills are very good and they are not mainly looking for an educated person as driver.  Some companies in Pakistan are looking for an educated person as a driver for their company as they not only make him responsible for the vehicle and driving but they also allocate them other works as well for which the education is required. A person who can only easily read and write the things may only be ok for them. Other things for which a driver may be responsible along with his primary duties of driving and looking after the vehicle is banking. Especially in those organizations where driver is allocated to accounts department they don't need to allocate their officer for banking purposes whereas they train there educated driver to perform the daily routine banking work for them. This may save their time and allocation of resources as well, which is beneficial for organizations.
Other Part Time Jobs in Pakistan
Other jobs in Pakistan may also include part time jobs. Part time jobs means that if you can find a job where you don't need to work for full hours/ day and you can do something else along with that job as well e.g. if you are working in a super store as a cashier for 4 hours shift in the evening and you are studying in the morning this will be called as a part time job for you. You may get part time job as an accountant in any store or you may find tuitions as part time jobs where you don't need to spend your complete time and you can do other things along with that as well.
Freelance Jobs in Pakistan
You can do freelance jobs in Pakistan this will also come in Other jobs, If you are a skilled person then you can do jobs as freelancer as well. If you are a good photographer and you have good camera you can do different events as freelance and you don't need to get full time job in some company for this. You will be paid for that specific event which you capture and you are free to do your work after that.
Article Writing Jobs in Pakistan
If you have writing skills and you can write contents then you can become a free-lance writer, you may attach yourself with some company and write articles for them as and when required or on agreed terms or you can write articles and you can get them publish in different newspapers or magazines and get earning from that.
Online Jobs in Pakistan
You can do Online jobs in Pakistan, there are many type of online jobs available in Pakistan. You can write articles online for some of your client or you can do data entry work online, online jobs also give captia entry work and you may find different projects from clients and you need to perform those projects.
Home Based Jobs in Pakistan
There are many other jobs available in Pakistan like you can do home based jobs, in home based jobs you can start your tuition centre and start giving education to students of your locality, you can start Quran tuition in Pakistan as home based jobs in Pakistan.
Internship and fresh Graduates Jobs in Pakistan
Internship is also another type of job in Pakistan, this is very good job for fresh graduates in Pakistan. Companies providing this opportunity for fresh graduate where they can enter a firm or company and start learning the process of professional level they may not be accountable for anything in this phase and along with that they can earn as well because companies have set some stipend for these fresh graduates and this is a good opportunity for fresh they can earn and gain experience which is beneficial for them in future.