Human Resources Jobs in Pakistan
Search results - 4 Vacancies found for "human-resources"
Students getting the degree in Human Resources or doing specialization in this subject can get jobs in this field. Human Resources is a very common field for getting jobs in Pakistan. Even the small enterprises go through the process of recruitment and employee screening while hiring employees. There are many jobs available in various cities and industries of Pakistan in this field at RightJobs.Pk. Human Resource jobs emerging in various industries are posted on several job portals and websites working for providing a platform for the employers and employees to meet. Here jobs are posted available in the field of Human Resources in every city of Pakistan; such as Lahore, Karachi, Islamabad, Faisalabad, Sargodha, Sialkot, Peshawar, Rawalpindi, Gujranwala, Multan and many other cities of Pakistan. Job seekers can easily search, find and apply to the jobs matching their skills and qualifications available. Jobs are posted by different companies and industries for Jobseekers at RightJobs.Pk.
The Punjab Commission on the Status of Women (PCSW)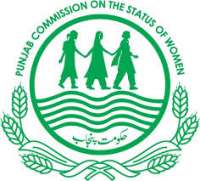 Lahore, Pakistan
HR Officer
Masters (16 years qualification )
Job Description
Male, female and shemale candidates of Punjab Domicile having the requisite qualification are eligible to apply.
All the positions will be recruited for maximum period of 18 months on purely contract basis.
The provincial quotas shall be applicable for the above mentioned posts@ 15% for women, 5% for minority and 3% for disabled persons.
In case a candidate wishes to apply for more than one posts, he /she must submit separate applications form for each post.
All qualifications must be from a Government / HEC recognized institution and in the discipline approved by Government / HEC.
Government servants shall apply through proper channel.
Only shortlisted candidates will be called for interview.
No TA/DA will be allowed for test/interview.
Candidates shall bring the original documents at the time of interview.
The detailed job description of all the positions can be viewed at PCSW official website https://pcsw.punjab.gov.pk/advertisements_jobs.
PCSW reserves the right to ask for additional details and documents.
Candidates shall submit along with their application attested (from a gazetted officer) & clearly legible copies of: (a) CNIC (A4 size), (b) domicile certificate, (c) matriculation certificate showing date of birth / in case of O levels etc. duly authorized date of birth certificate, (d) academic qualification certificate(s) (relevant only) starting from highest to lowest levels of qualifications, (e) equivalence certificate(s) from Government recognized authority (only where applicable), through courier at the office of Punjab Commission on the Status of Women, Government of the Punjab 88-Shadman-II Lahore by 03-04-2017.
Incomplete applications and those received after due date will not be entertained.
Address: Admn. Officer Punjab Commission on the Status of Women 88-Shadman-II, Lahore Ph. 042-99268000-4
Download Application Form: Please Click Here
Important Note:
Please read down this ad details and apply on given address, If You need any information regarding this ad please contact on the given address or telephone numbers at end of the ad.These ads publish purpose is only to provide information not as such to providing jobs.we collect these ads from newspapers for yours concern and ads image collect from newspaper are copyright to the respected owner.
Required Skills
Human Resources
TC Pvt Ltd
Rawalpindi, Pakistan
Human Resources Assistant
Job Description
TC Pvt Ltd is looking for a Human Resources Assistant.Familiarity with ATS software and resume databases.
Required Skills:
Proven experience as an HR assistant, staff assistant or relevant human resources/administrative position.
PC literacy (MS Office, in particular).
Hands on experience with an HRIS or HRMS.
Familiarity with ATS software and resume databases.
Basic knowledge of labor law.
Excellent organizational skills.
Strong communications skills.
BS degree in Human Resources or related field.
Required Skills
good management skills
Shinra Resources
Karachi, Pakistan
Human Resources Department Internship
Job Description
Provide administrative support to office operations.
Must be organized, accurate, though, and able to monitor work for quality.
Ensure adherence to any other tasks and deadlines as assigned by the Supervisor/ HOD.
Required education: High School
Skills Requirements:
Excellent analytical and problem solving skills.
Advanced Microsoft Office skills required.
Excellent communication (written, oral, interpersonal) in English and organization skills.
Must be computer literate.
Required education:
High school or equivalent
Required language:
Jubilee Life Insurance Company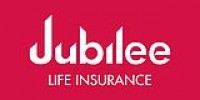 Karachi, Pakistan
Human Resources Specialist
Job Description
Jubilee Life Insurance is Looking for Human Resources Specialist
Establish project requirements, scope, priorities, resources, budget and schedule
Manage budget for assigned projects and adjust resources and priorities accordingly
Identify, manage and mitigate risks to minimize impact to successful delivery of project
Serve as Program Manager for clients with multiple high-profile projects.
Requirements and Skills:
Bachelor's degree in Information Technology or a related field from an accredited university
2-3 years of project coordination experience in software development consulting environment
An expert understanding of and demonstrable experience with project management principles
Excellent planning and organizational skills
Excellent verbal, writing and presentation skills
PMP certification a plus
Strong Communication Skills
Fluent in Urdu and English
Good teamwork skills
Hard work
There are many Human Resources jobs offered in Pakistan offered in various industries and companies. Basically Human Resource employees are responsible for making the workforce of an organization. There are many developed industries in Pakistan and all of them cannot work without manpower in the organization.
Human Resources Departments
Human Resource department is considered as the backbone of any organization. And for proper hiring and recruitment of the best candidates suitable for performing the job, Human Resources departments are established in the companies with many job opportunities within the department itself. So this is a very important task that is required to be done by the employees in the Human Resources department. For doing several tasks many Human Resource job opportunities emerge in the job market of Pakistan in various industrial sectors.
Different Human Resources Positions and Jobs in Pakistan
There are many categories ranging from senior to junior level job positions offered in the functional area of Human Resources. Job portals could search thousands of Human Resources vacancies and bring the results according to your experience, qualifications and the nature of job as you require. The job positions offered in the Human Resource department in Pakistan are the following (Director Human Resources Jobs, HR Coordinator Jobs, HR Manager Jobs, Human Resource Executive Jobs, Offshore Recruitment Executive, Assistant Manager Staffing Jobs, HR/Admin Executive Jobs, Female HR Jobs, Human Resources Assistant Jobs, HR Administrator Jobs, Assistant Manager HR Jobs, HR Officer Jobs).
Specialization in Human Resources for HR Jobs in Pakistan
If you have a degree in the field of Human Resources you can follow a traditional career path towards success with all your best intentions. And beat the competition in getting a role in the Human Resource department of any national, multi-national or private firm. Once you start doing a Human Resources job you can continue to move up the ladder of success with a specialization degree in this field and get higher roles in any organization.
HR Specialist Jobs in Pakistan
There are many specialized, management and executive job vacancies offered in many Human Resources departments of different organizations in the country. One can get the benefit of the vacancies being offered in any area. Some specialist job positions offered in organizations are (HRIS Jobs, Staffing Consultant, Labor Relations, Talent Manager, Compensation Analyst, Credentialing Specialist,Employee Relations Specialist, Human Resource Administrator, Director talent, Workforce Analyst, Retention Specialist, Retirement Plan Specialist, Retirement Plan Counselor, Workday Consultant,Inclusion Specialist, Benefits Counselor, Union Organizer, Human Resource Technician, Benefits Processor, Employment specialist, Workforce Development Specialist, Employee Counselor).
Executive Jobs in Human Resources Department of Pakistan
Most of the jobs are available in the executive field of Human Resource in many organzatins in Pakistan. Human Resource executives are responsible for managing employee attendance, record and documents. Planning, coordinating, executing recruitments, selection activities, Human Resource and personnel record maintainance and for developing and formulating HR policies and procedures. Handling employee issues is the part of executive jobs in Human Resource department. The executive job positions available in the Human Resource field of Pakistan are (Chief Human Resource officer, Vice president of Human Resource, VP Talent Management, Vice President Diversity).
General Human Resources Jobs in Pakistan
Human Resource is a field where so many people fall into. Human Resource activities might be performed even by someone with a degree in business, marketing or arts. Someone might get into doing this job without even planning it. But for those who are choosing HR to be their career path need to decide for what they want to be, a specialist or a generalist?
The company size really matters a lot when you want to work as a specialist. Most of the companies with small number of employees want a generalist who can handle a variety of tasks falling under the HR umbrella. On the other hand large companies want to employee specialist who can formally perform all the tasks as per the job specifications.
Duties and Human Resources Jobs in Pakistan
Human Resource assistants and the interns perform repetitive operational tasks on the direction of senior staff and management of HR department. The specialists, administrators or generalists perform tasks varying within a range of the focused area. HR manager's deals with the HR staff and achieve high level departmental activities at the senior level. In some companies HR manager is also the HR director but the main difference in the smaller companies is their authority to report directly to CEO.
Vice president of Human Resource holds a top level HR position. Decisions are made with a strategic focus with its significant impact on organization. On the other hand the position of chief Human Resource officer is normally found in medium sized organizations. This is also a top level Position here the employees of the organization work with C-suite individuals for developing plans effecting the entire company.
Jobs in the field of Human Resource in Pakistan are mostly common among the female employees. Most of the females choose to pursue their career in HR. Jobs in HR field could be found with a good job portal like RightJobs.Pk, where you can get latest updates on jobs or by simply dropping your CV to the organization in which you want to work.