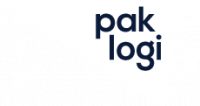 Multiple Cities
Pakistan
Posted Date: 04 Jan 2022
Expiry Date: 04 Apr 2022
Basic Information
Total Positions

2

Experience:

3-5 Years

Job Type

fulltime, parttime

Travel Required:

Not Specified

Minimum Education:

Bachelors

Salary Range:

Confidential

Gender:

Any

Max Age Limit:

22-36 Years
REQUIRED SKILLS
business development, online sales, selling to customer needs, strong communication
JOB DESCRIPTION
Paklogics
We are looking for Business Development Manager / Online Sales Experts
Responsibilities:
Selling digital Services online through Upwork & Linkedin
Identify partnership opportunities
Develop new relationships in an effort to grow business and help company expand
Think critically when planning to assure project success
Maintain existing business
Proactively initiate and generate leads
Screen all sales leads for accreditation eligibility
Maintain an awareness of current and continual changes in the marketplace.
Working on weekly and monthly leads targets and KPI's.
Organize marketing and sales campaigns.
Qualifications:
Bachelor's degree or equivalent experience
3 - 5 years' prior industry related business development experience
Strong communication and interpersonal skills
Proven knowledge and execution of successful development strategies
Focused and goal-oriented
Requirements:
Experience with lead generation and prospect management
Excellent written and verbal communication skills along with strong presentation skills.
Excellent time-management and organizational capabilities
Proven track record lead generation/business development.
Attention to detail
Ability to handle pressure and meet deadlines
0
40 hours per week
Information Technology
3-5 Years
fulltime, parttime
Bachelors
22-36 Years
We are looking for Business Development Manager / Online Sales Experts

Responsibilities:

Selling digital Services online through Upwork & Linkedin
Identify partnership opportunities
Develop new relationships in an effort to grow business and help company expand
Think critically when planning to assure project success
Maintain existing business
Proactively initiate and generate leads
Screen all sales leads for accreditation eligibility
Maintain an awareness of current and continual changes in the marketplace.
Working on weekly and monthly leads targets and KPI's.
Organize marketing and sales campaigns.

Qualifications:

Bachelor's degree or equivalent experience
3 - 5 years' prior industry related business development experience
Strong communication and interpersonal skills
Proven knowledge and execution of successful development strategies
Focused and goal-oriented

Requirements:

Experience with lead generation and prospect management
Excellent written and verbal communication skills along with strong presentation skills.
Excellent time-management and organizational capabilities
Proven track record lead generation/business development.
Attention to detail
Ability to handle pressure and meet deadlines