Construction Jobs in Pakistan
Search results - 8 Vacancies found
Construction is a very vast field, this field also reflects the technology advancement of a country. Construction field is well established and growing rapidly in Pakistan and creating job opportunities for people of Pakistan. There are several types of jobs you can do in construction field the best thing about this is that it provides jobs to both literate and illiterate people, which is a very good thing for a country like Pakistan where literacy rate is not that high and there are millions of illiterate people who are looking for work and they need to feed their family as well. There are many other fields which are interlinked with construction Jobs in Pakistan and it is creating more opportunities in Pakistan. For literate people or educated individuals, there are jobs like civil engineer, quantity surveyor, site supervisor, accountant, office administration, sales and marketing type on RightJobs.Pk. For illiterate, but skilled persons there are jobs like labor, masson, machine operator etc. you can find a job in this field and can choose a job according to your qualification and interest via RightJobs.Pk.
Unibusiness
Karachi, Pakistan
Retired Senior Officer SBCA
Job Description
A construction company requires a Retired Senior Officer from Sindh Building Control Authority (SBCA)
To manage work of this company with SBCA.
Good Management skills
Good Time Management skills.
Self Motivated
Salary: Rs 50,000 and other facilities.
Required Skills
construction
Mohsin Shaheen Construction Company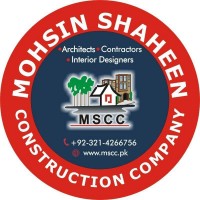 Lahore, Pakistan
Job Description
We are looking for Auto Cad Draftsman.
Requirements:
Proven working experience in decorating interior spaces (consultations, renovations, space planning and new constructions)
Expertise in layout, colour, lighting, materials selection, custom furniture and all installations.
Proficient in AutoCAD, SketchUp, 3D Max, Illustrator or other design programs
Excellent portfolio of previous works
Creative talent, imagination and eye for design
Communication and presentation skills
Project management skills
Required Skills
2D & 3D Modeling and texturing, autocad 2d/3d, autocad operating, drafting
MWP Business and presentations pvt ltd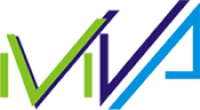 Islamabad, Pakistan
Marketing & Sales Officer
Job Description
We are an Iron and Steel Company, working in Sihala, Islamabad, having warehouse and sales. We are looking for an individual seeking career in marketing and sales, in Iron and Steel Industry having Good Knowledge of Accounting Software, can operate Internet and Computer.
Person Located Near Sihala, Model Town, Sawan Garden, PWD, Naval Encourage having Own motorbike will be preferred.
Confidential

Islamabad, Pakistan
Project Coordinator/Facility Manager/Project Manager
Masters (16 years qualification )
Job Description
A reputed international form base in middle east is looking to hire project coordinator to has a good under standing of market research,people management
A graduate with a GPA more then 3.0 from reputed university is compulsory and understanding of accounting will be looked upon positively.
Requirements:
Previous experience in cooperating with Project Managers for the delivery of projects
Excellent client-facing and internal communication skills
Excellent written and verbal communication skills
Solid organizational skills including attention to detail and multitasking skills
Strong working knowledge of Microsoft Office and of project management tools
Required Skills
costing, facility management
Job Description
Provide executive calendar management and administrative and meeting records support to MD & Director
Manage Phone Exchange
Make travel Arrangements (Visa and tickets etc)
Welcome visitors by greeting them, in person or on the telephone answering or referring inquiries
Direct visitors by maintaining employee and department directories giving instructions
Assist in administrative work related to office.
coordinate with different departments regarding scheduling meetings and interviews and other operational tasks.
Maintain office procedures.
Required Skills
Effective communication skills greater than verbal, efficient in MS office, well organized
Business Development Executive
Job Description
Maintain professional and technical knowledge by attending sales training reviewing products brochures/publications and periodical interdepartmental sales meeting.
preparation of database and approach clients in person,e-marketing, telephonic calls etc to identify their requirements.
maintain foster relationship with existing customers in person via telephone calls, emails,meeting, cold callings (if required) and gathering clear understanding of customers businesses and requirement.
preparation and execution of action plans for identification of business opportunities.
preparation & management of business proposals, quotation,tenders and product comparison to facilitate customers efficiently.
negotiating on price, costs, delivery, specifications with customers and liaising with suppliers to check the progress of existing orders.
reviewing your own sales performance, aiming to meet or exceed assigned quarterly targets including submission of periodical reports for performance evaluation.
Departmental event management. travels plans of principal, customers and executives for product promotions.
budget allocation and identify advertising opportunities/ marketing campaigns, arrangements and distribution of marketing materials i.e leaflets, posters, flyers, newsletter, e-newsletter and DVD'S etc.
Required Skills
good teamwork skills
Elegant Solution Est.
Faisalabad, Pakistan
Job Description
Elegant Solution Est. is looking for Secretary have some working experience.
Good in computer and English Language
Good Time management skills.
Good communication skills.
Self Motivated.
Required Skills
good confidence
Glow Interiors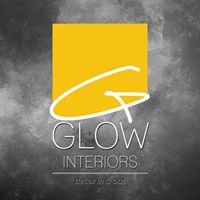 Islamabad, Pakistan
Job Description
We are looking for a Architect.
Requirements:
Expert knowledge of building products, construction details and relevant rules, regulations and quality standards
Excellent drawing skills and familiarity with design software (Adobe Photoshop, SketchUp, 3d Studio VIZ or similar)
Strong imagination and the ability to think and create in three dimensions
Visual awareness and an eye for detail
Communication and project management skills
Required Skills
designing
Below you can find job roles in the field of construction and you can make up your mind about the construction Jobs in Pakistan.
Site Supervisor Jobs in Pakistan
Site supervisor job in Pakistan is crucial in the field of construction, as the site supervisor is the person who always remains on the site and he is the main person who have all the update of work and he gives the update to relevant authority. He is responsible to execute the work as per plan given by the management. Eligibility criteria for a site supervisor is that he should at least be a diploma holder in civil engineering. He should have the ability to comprehend structural and design drawings. He should have the ability to manage the resources and handle the contractors for smooth operations. He need to check the structural elements, bricks, steel, wood, PVC pipes, concrete, etc. and he also needs to generate BOQs from drawings. A person having contacts with small contractors and who can manage the labor force is preferred in this field.
Civil Engineer Jobs in Pakistan
Civil Engineer is an integral member of the development project team in construction field. Most companies preferred those civil Engineers who are PEC-certified. Civil engineers are responsible for managing all engineering-related activities at the designated project sites. Civil engineers are the main technical advisor in the construction field or on the construction site for junior engineers, subcontractors and other staff or labor. If you are working as a civil engineer then you are responsible to look after the process of the work of setting out, levelling and surveying the site. You also need to check the plans, drawings and BOQ for accuracy of calculations, along with this you need to ensure that all materials used and work performed are as per approved plans or specifications. You also need to check and select the requisition of materials and plant. In some organizations or projects you might have to handle the procurement of the project as well and you need to make cost effective solutions for the project, you may also need to Lise on with the local authority to ensure compliance with local construction regulations and bylaws. As you are the one who have the project update and you are looking after the whole project so you also need to keep the upper management update about the progress of the project, you may need to prepare reports on the progress of the project. As a civil engineer, you need to do planning of the work and efficiently used the resources to meet agreed deadlines. Day-to-day management of the site will also be a part of your job responsibilities, including supervising and monitoring the site labor force and the work of subcontractors. You must have a problem solving personality to resolve some unexpected technical difficulties and other problems that may arise in daily routine matters or during the project.
Quantity Surveyor Jobs in Pakistan
Construction jobs in Pakistan also offer jobs to quantity surveyor. As a quantity surveyor your responsibility is to handle the cost and other data by using software tools in the web based environment. You will be responsible for evaluating, analyzing and determining the market rates based on the data provided by the market surveyors. In some organization quantity surveyor will also be responsible to coordinate directly to manufacturers, suppliers, vendors, for all projects related inputs to verify the information provided by the market surveyors. Quantity surveyor normally working under civil engineer and he shall be responsible for determining the quantities, prepare the rate analysis (based on rates provided by market surveyors) and composite item rates. You also need to plan and schedule data collection and provide full technical assistance to market surveyors to achieve the desired results. QS Is normally leading/heading the team of market surveyors and you need to manage and monitor the day to day activities and performance of the market surveyors. You also need to prepare a database as a QS for the manufacturers, suppliers, vendors and service providers for reference and record which will be helpful for you in your upcoming projects.
Other than above mentioned/discussed jobs, there are lots of other jobs in the construction field of Pakistan, others jobs include to work as a labor and you need to perform multiple tasks as assigned by your supervisor, you may need to work with a masson as a helper. You can also find a job as shuttering fixer in the construction field for this you need to be aware of the shuttering work and skilled person is required for this type of job because in , shuttering work plays a vital role in constructing a building. Steel fixer is also a type of job which is available in Pakistan construction field, this job is also associated with a shuttering job as once both of these jobs done only then roof concrete can be done in Pakistan. Construction field is mainly for skilled person, unskilled person can only work as a labor in this field.