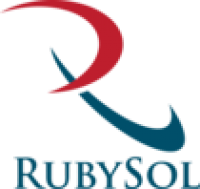 Company Information
RubySol is fast growing corporation focusing in computer software development through various different means. Our hardworking Team is trying to bring you top of the crop software's and ideas which are bringing huge impact in the Software Market.

The company aims to be on the top mobile publishers and there is much more to come. The RubySol aims to bring innovation, creativity, learning, mobility, usability, beauty, interactivity & affordability to the lives of the millions of smartphone users through our best mobile games and applications.

We proudly have one of the best staff of hardworking employees.