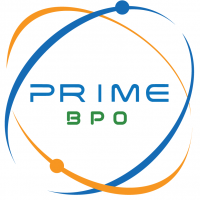 Company Information
Prime BPO is a Business Process Outsourcing centre which was established in 2014. With an experience of 5 years up our sleeve, in executing a number of projects, we have the enviable ability and tenacity to offer highest quality services to our clients at a very competitive rates. We are conditioned to deliver optimum BPO solutions. This passion drives us to constantly search for better solutions.

Why Us
Over the years we've developed a methodology and tools built around three different stages. Each stage provides different challenges. We help our customers build a road-map for the future of their organizations, from where they are today to where they want to be in future. This is about reducing risk, saving time and cutting cost.

Making Your Life Better
We offer data processing services across industries including Insurance and Health Care, Telecommunications & Media, Banking & Financial Services, with our time-tested delivery model to suit every client need. Our operational strategies are focused on maximizing efficiency and ensuring a quality delivery to our client – every time..