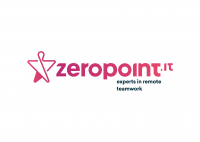 Company Information
Zeropoint is a Belgian enterprise offering businesses a competitive advantage through offshoring. It is well known that the search for the right skills in the European labour market is very difficult and very expensive.
Zeropoint has recruitment centres and creative work spaces in Pakistan and Sri Lanka. Since 2007 we have access to a region where 200 million people live and work. This allows us to respond accurately to your talent needs.
Our model is designed to offer our customers precisely the talented people they are looking for, while allowing them to stay in charge of all their processes.