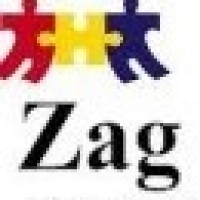 Company Information
ZAG Outsourcing is a management consultancy firm which has professionals from different field. With a commitment to provide our client's with value for money services, we offer Organizational training, Recruitment, and Research services to companies of all sizes across every industry. We deliver an integrated and highly effective consultancy services with the basic objective of exceeding our customer's expectation. We provide "turnkey", low cost, high quality, "nuts and bolts" solutions. We are not just consultants; we do the work.
Vacancy List

Lahore
Pakistan
Expiry Date: 23 Mar 2017
Basic Information
Total Positions

1

Experience:

0-5 Years

Job Type

fulltime

Travel Required:

Not Specified

Minimum Education:

11

Salary Range:

Confidential

Gender:

Any

Max Age Limit:

30-40 Years
REQUIRED SKILLS
JOB DESCRIPTION
ZAG Outsourcing
ZAG Outsourcing is looking for Manager Cost Accountant.
Data Collection:
Construct data accumulation systems for a cost accounting system
Create and review the controls needed for data accumulation and reporting systems
Inventory:
Coordinate physical inventory counts and cycle counts
Investigate cycle counting variances and resolve issues
Update standard costs in the bill of materials
Review standard and actual costs for inaccuracies
Validate the cost of goods sold as part of the month-end close
Accumulate and apply overhead costs as required by generally accepted accounting principles
Work with the materials review board to locate and dispose of obsolete inventory
Analysis:
Conduct ongoing process constraint analyses
Report on breakeven points by products, work centers, and factories
Report on margins by product and division
Report on periodic variances and their causes, focusing in particular on spending variances
Analyze capital budgeting requests
Perform cost accumulation tasks as a member of the target costing group
Knowledge of Post Cost Accounting, Pre Cost Accounting and Industrial Experience
10,000
40 hours per week
Arts And Design
0-5 Years
fulltime
11
30-40 Years
ZAG Outsourcing is looking for Manager Cost Accountant.

Data Collection:

Construct data accumulation systems for a cost accounting system
Create and review the controls needed for data accumulation and reporting systems

Inventory:

Coordinate physical inventory counts and cycle counts
Investigate cycle counting variances and resolve issues
Update standard costs in the bill of materials
Review standard and actual costs for inaccuracies
Validate the cost of goods sold as part of the month-end close
Accumulate and apply overhead costs as required by generally accepted accounting principles
Work with the materials review board to locate and dispose of obsolete inventory

Analysis:

Conduct ongoing process constraint analyses
Report on breakeven points by products, work centers, and factories
Report on margins by product and division
Report on periodic variances and their causes, focusing in particular on spending variances
Analyze capital budgeting requests
Perform cost accumulation tasks as a member of the target costing group
Knowledge of Post Cost Accounting, Pre Cost Accounting and Industrial Experience
Posted Date: 23 Dec 2016
This job has been Expired