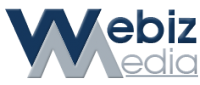 Company Information
Webiz Media is dedicated to simplifying the Web for business. We offer consulting services to online businesses to promote their products, services or ideas.

Investing in the Web and Internet is a critical function in the business world today. Getting a return on your investment is just as important. Webiz Media provides concrete solution and services that helps small to midsized online businesses with affordable marketing, branding and growth strategies.

The company was set up in 2006 as an e-business incubator, and aims to provide specialized web marketing and ecommerce services to online businesses world ever. Webiz Media Pvt Ltd is headquartered in Karachi and also incorporated in Delaware, US to provide convenient working solutions and contact to our US clients.