Company Information
TEKenable is an Irish technology company, focused on custom software solutions, mobile application development and IT consulting. Headquartered in Dublin, we also operate from regional offices in the UAE and Pakistan.

We commenced business in 2002 and we now have a strong market presence, with particular focus on four areas, Financial Services, Agribusiness and Retail, Health Care, and Government.

Reflecting the growing importance of smart phones and tablet devices, we are regularly engaged by clients to deliver mobile solutions. Vodafone Ireland recognise our expertise in this area and appointed us as their exclusive mobile enterprise applications development partner in January 2014.

Here at TEKenable, we pride ourselves on the quality of our work and our software developers and business change consultants are among the best in the market, with deep technical skills. Our place at the leading edge of software design is confirmed annually by our short-listing for the Tech Excellence Awards.

We face the future with confidence. We continue to add clients in both the Private and Public Sector, and look forward to finding creative new technology solutions for our customers' most pressing business needs.
Vacancies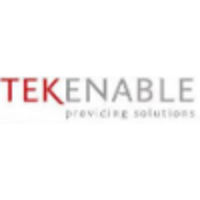 Rawalpindi
Pakistan
Expiry Date: 05 Mar 2019
Basic Information
Total Positions

1

Experience:

2-3 Years

Job Type

fulltime

Travel Required:

Not Specified

Minimum Education:

Bachelors

Salary Range:

Confidential

Gender:

Male

Max Age Limit:

22-37 Years
REQUIRED SKILLS
Ajax, asp.net mvc, c#, HTML and CSS, Javascript, jquery, web api, web services
JOB DESCRIPTION
Tekenable
We are looking for ASP.NET MVC Developer.
The suitable candidate will work within our growing Microsoft Platforms team that delivers services to our clients.
The suitable candidate will need to be a team player, self-motivated and keen to learn new technological advances, excellent communication skills both written and oral.
Requirements:
ASP.NET MVC
C#
AJAX , JavaScript, jQuery
CSS, HTML5, XML, JSON, XSL
Web API, Web Services, REST, SOAP
SQL Server
0
40 hours per week
Manufacturing
2-3 Years
fulltime
Bachelors
22-37 Years
We are looking for ASP.NET MVC Developer.

The suitable candidate will work within our growing Microsoft Platforms team that delivers services to our clients.
The suitable candidate will need to be a team player, self-motivated and keen to learn new technological advances, excellent communication skills both written and oral.

Requirements:

ASP.NET MVC
C#
AJAX , JavaScript, jQuery
CSS, HTML5, XML, JSON, XSL
Web API, Web Services, REST, SOAP
SQL Server
Posted Date: 05 Dec 2018
This job has been Expired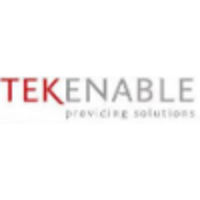 Rawalpindi
Pakistan
Expiry Date: 28 Dec 2018