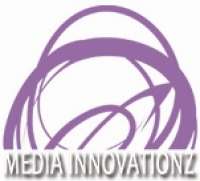 Company Information
Media Innovationz (formerly Stage Professionals / Showorks) is a Karachi based documentary and animation production company plus an added service of Event Management and Technical Coordination. Our outstanding staff who are rich industry experienced and are international degree holders has designed and created production work for a number of companies and has experience in a variety of production styles. We have specialization in providing the highest quality in High Definition digital video production that is precisely outfitted to your anticipated results. We are more than just HD video production. From motion graphics, 3D animation to commercial production, to documentaries, to Drama and film promos, to event management, we make sure you that you get the full suite of services & facilities on one table. Our internationally educated staff of motion graphic artists and 3D animators will make sure that your high definition video production makes use of the latest in 3D animation and motion graphic effects. From products and totally animated characters to state-of-the-art motion graphics, your video will look like, one of the latest international production.
Vacancy List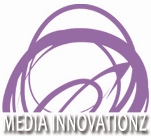 Karachi
Pakistan
Expiry Date: 06 Mar 2017
Basic Information
Total Positions

2

Experience:

1-3 Years

Job Type

contract

Travel Required:

Not Specified

Minimum Education:

17

Salary Range:

Confidential

Gender:

Any

Max Age Limit:

18-36 Years
REQUIRED SKILLS
JOB DESCRIPTION
Media Innovationzz
Media Innovationz is seeking young, talented and motivated Male / Female Business Development / Marketing personnel for their upcoming Kids Fashion Show.
The applicants must be fascinated by the fashion industry and wanting to excel and learn. The role would encompass developing and generation of sponsorship with assigned brands executing marketing strategies and fulfilling the assigned targets.
Required skills:
Breadth of various offline and online marketing mechanisms
Experience in online campaigns/Facebook marketing
Good communication skills
Good knowledge of fashion industry
10,000
40 hours per week
Media
1-3 Years
contract
17
18-36 Years
Media Innovationz is seeking young, talented and motivated Male / Female Business Development / Marketing personnel for their upcoming Kids Fashion Show.

The applicants must be fascinated by the fashion industry and wanting to excel and learn. The role would encompass developing and generation of sponsorship with assigned brands executing marketing strategies and fulfilling the assigned targets.

Required skills:

Breadth of various offline and online marketing mechanisms
Experience in online campaigns/Facebook marketing
Good communication skills
Good knowledge of fashion industry
Posted Date: 06 Dec 2016
This job has been Expired