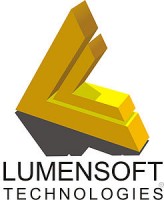 Vacancy List
Lahore
Pakistan
Expiry Date: 22 Jun 2017
Basic Information
Total Positions

1

Experience:

1-2 Years

Job Type

fulltime

Travel Required:

Not Specified

Minimum Education:

22

Salary Range:

PKR20000 - 30000/Month

Gender:

Male

Max Age Limit:

22-32 Years
REQUIRED SKILLS
b2b, pleasant personality, Sales and Marketing
JOB DESCRIPTION
LumenSoft Technologies
Lumensoft Technologies Is Looking For Business Development Officer
Degree Title: BA, BCom, BBA
Experience:
Less than 1 Year - 2 Years (Basic Salary + Good Commission. Preference will be given to experience of Sales in Banking Sector (Credit cards etc). Fresh Candidates can also apply)
Essential Duties and Responsibilities:
Market shop to shop sales visits.
Approach potential customers with the aim to win new businesses.
Giving potential customers product demonstrations
Establishing new business.
Maintaining accurate sales record.
Attending Trade Exhibitions, Conferences & Meetings to represent the company.
Reviewing sales performances.
Negotiating Sales contracts.
Skills Required:
Pleasant personality & Positive attitude.
Quick learner and good communication and interpersonal skills.
Basic Computer Knowledge. Any computer course certification/hardware installation course done will be a plus.
Able to monitor competitor activities and weaknesses.
Ability to handle resistive behaviour.
Honest.
Good Listener
20,000
40 hours per week
Marketing, Sales And Marketing, Information Technology, Business Development
1-2 Years
fulltime
22
22-32 Years
Lumensoft Technologies Is Looking For Business Development Officer

Degree Title: BA, BCom, BBA

Experience:

Less than 1 Year - 2 Years (Basic Salary + Good Commission. Preference will be given to experience of Sales in Banking Sector (Credit cards etc). Fresh Candidates can also apply)

Essential Duties and Responsibilities:

Market shop to shop sales visits.
Approach potential customers with the aim to win new businesses.
Giving potential customers product demonstrations
Establishing new business.
Maintaining accurate sales record.
Attending Trade Exhibitions, Conferences & Meetings to represent the company.
Reviewing sales performances.
Negotiating Sales contracts.

Skills Required:

Pleasant personality & Positive attitude.
Quick learner and good communication and interpersonal skills.
Basic Computer Knowledge. Any computer course certification/hardware installation course done will be a plus.
Able to monitor competitor activities and weaknesses.
Ability to handle resistive behaviour.
Honest.
Good Listener
Posted Date: 20 Mar 2017
This job has been Expired