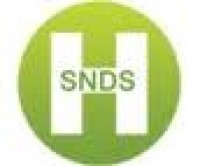 Company Information
H. Sheikh Noor-Ud-Din & Sons is a family owned and operated, industry leader in manufacturing, developing and supplying core relief items for the humanitarian sector. Our products are 100% compliant with the highest standards of international organizations and NGOs that provide humanitarian aid globally. 
We manufacture shelter, domestic and healthcare items including tents, tarpaulins, synthetic blankets, water containers. These are all designed to offer a cost effective solution for ongoing health projects and for humanitarian aid in the event of a natural disaster or conflict, anywhere in the world. 
In an emergency situation, HSNDS is there as your partner. You can rely on us to meet your immediate needs because we only sell what we manufacture. We maintain an international network – Our multicultural, multilingual and experienced staff will always promptly respond to your urgent requests, 24 hours a day.