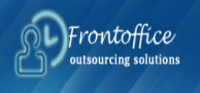 Company Information
Frontoffice Outsourcing Solutions is a professional services company that focuses on providing outsourcing solutions and services to businesses. Our clients are small and medium size businesses who need a reliable partner to provide business support functions so they can focus on their core business. Frontoffice Solutions was established in 2010 with its office in Karachi, Pakistan. It has successfully delivered services to numerous clients and helped them build brand equity and market share.
Vacancy List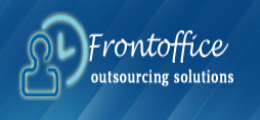 Karachi
Pakistan
Expiry Date: 23 Mar 2018
Basic Information
Total Positions

1

Experience:

1-2 Years

Job Type

fulltime

Travel Required:

Not Specified

Minimum Education:

22

Salary Range:

PKR12000 - 14000/Month

Gender:

Any

Max Age Limit:

20-35 Years
REQUIRED SKILLS
customer care, Customer Service
JOB DESCRIPTION
Front Office
Front Office is looking for Call Center Agent.
Requirements:
Strong phone and verbal communication skills along with active listening
Familiarity with CRM systems and practices
Customer focus and adaptability to different personality types
Ability to multi-task, set priorities and manage time effectively
12,000
40 hours per week
Call Center
1-2 Years
fulltime
22
20-35 Years
Front Office is looking for Call Center Agent.

Requirements:

Strong phone and verbal communication skills along with active listening
Familiarity with CRM systems and practices
Customer focus and adaptability to different personality types
Ability to multi-task, set priorities and manage time effectively
Posted Date: 23 Oct 2017
This job has been Expired