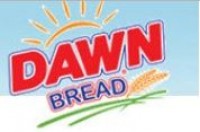 Company Information
A family-owned company, Dawn understands the importance of nutrition and taste, and is committed to providing the highest quality bread products to Pakistan.
Dawn set out on the road to create awareness of and demand for bread products with its first plant commissioned in Karachi in October 1981. It wasn't long before the name became synonymous with delicious nutrition, and a second plant was commissioned in Islamabad in 1985.
Dawn has simply gone from strength to strength ever since: it managed to capture 35 per cent of the consolidated market share of all bread products in Pakistan within a decade of inception, and today, consumers can access Dawn's superior products from the southern tip of Pakistan to Peshawar in the north.