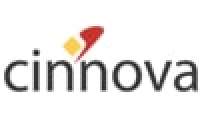 Company Information
Cinnova is a premier technology consulting and technical services company focused on developing next generation web, mobile and cloud solutions for the enterprise. We develop the most advanced solutions that will meet the rapidly evolving needs of our clients. We provide services in 'everything Internet', from strategy, processes improvement and implementation.
Our services transcend the boundaries by delivering innovations that give our clients the power to change and the flexibility to adapt new opportunities. We ensure faster time to market, product quality, lower risk and transparency using our rapid agile engineering methods and productivity frameworks.
We specialize in customized solutions for industries in the areas of Telecom, Services, Media and Advertising, Finance, Education, and Retail. We offer consulting and IT skills to our global clients, helping them re-engineer and/or reinvent their products, services and processes to compete successfully in an ever-changing marketplace. We have knowledge and experiences of the best methodologies and tools to mirror the spirit of an entrepreneurial start-up which translates into business value for our customers.