Business Management Jobs in rawalpindi Pakistan
Search results - 3 Vacancies found for "business-management"
Search and find all latest Business Management jobs in Pakistan through RightJobs.Pk. Business management is the branch of science combines the both larger domains "Business" and "Management". The core functionality of the business management sector is to comprise the planning, organizing workforce, leading, controlling and directing staff in order to accomplish the desired goals and future objectives. The students and professionals of business management have full command on all related subjects of business management field, before having any specialization in desired major subjects. The primary goal of business management is having a border view business organization culture. RighJobs.Pk is the Pakistan immensely flourishing online job portal that facilitates job seekers and employer equally. Their services are free of cost for both employers to post a job vacancy and for the job, seeker applies any preferred job with paying a single penny.
Shaigan Pharmaceuticals (PVT) LTD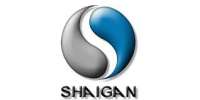 Rawalpindi, Pakistan
Nutritionist
Masters (16 years qualification )
Job Description
We are looking for a Nutritionist.
Requirements:
Passion, enthusiasm and empathy
The ability to encourage and motivate others
Effective team working skills
The capability to multitask and work independently
Time management skills
Proficiency in data research, evaluation and reporting
Self-motivation and a good head for business, particularly if setting up your own consultancy
Required Skills
business management
Afaq(G) Ltd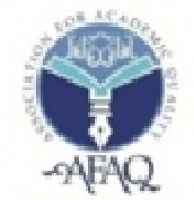 Islamabad, Rawalpindi, Lahore, Karachi, Sahiwal, Sukkur, Quetta, Peshawar, Multan, Gilgit, Abbottabad, Dera Ismail Khan, Mardan, Hyderabad, Bahawalpur, Pakistan
Business Development Executive
Job Description
We are looking for Business Development Executive.
Requirements:
Proven working experience as a business development executive, sales executive or a relevant role
Proven sales track record
Experience in customer support is a plus
Proficiency in MS Office and CRM software (e.g. Salesforce)
Proficiency in English
Market knowledge
Communication and negotiation skills
Ability to build rapport
Time management and planning skills
Required Skills
business development, communication skills, good planning and organization skills, time management skills
Globel Business service
Rawalpindi, Pakistan
Job Description
We Are Looking For Business Management
You will be working at partner level and will act as a dedicated Business Partner for the designated region of the business.
Your role will be to provide advice and Competence (T&C) requirements, talent, development, career progression, professional standards and performance management.
The role will involve working really closely on the following areas:
operational management, talent management, induction, on-boarding, assessment & feedback and other areas.
Required Skills
business management
Jobs in Other Major Cities
Business Management Jobs in rawalpindi Pakistan
In Pakistan business management, students have been taught 8 major subjects during their studies. These subjects include, Principles of Accounting, Finance, Marketing, Economics, Statistics, Human Resources Functions, Organizational Behavior, Financial Accounting, Operation Management and Decision-Making. The core pursuits of having business management's jobs in organizations are to manage all aspects of a successful organization by offering alignment and coordinating services achieve desired goals.
Most of the Business Management Jobs in Pakistan and types are mentioned below. Let's have a look on business management jobs in rawalpindi Pakistan one by one.
Analyst Jobs in rawalpindi Pakistan
Analysts are the persons that work within the organizations, helping the organization to build or update the plans of the future line of company goals. This plan can be about the particular product, service or any permanent feature or policy of the organization. An analyst should have core knowledge about the organization work, current situation, identification of current and future needs and create solutions in order to overcome current risks and meet up future goals. The role of analyst person is on a permanent basis within the organization, but they can even work as freelance or contract person. Analyst's jobs in rawalpindi Pakistan come with various names like Business Architecture, Business System Analyst, Enterprise Analyst, Process Analyst, System Analyst, Requirements Engineer, Product Owner, Product Manager, UX Analysts, Business Analysts, Actuarial Analyst, Operations Research Analysts, Financial Analysts, Risks Analyst and much more.
Managerial Jobs in rawalpindi Pakistan
Managers are the people that organizing the system, resources, and another staff eventually directs to this category of the job. Manager level jobs in rawalpindi Pakistan being announced for various field sectors like Construction, Engineering, IT, Marketing, Manufacturing and Retail. The manager is the persons that are available for controlling, administrating and organizing the staff of an organization. Depending upon the culture and needs of an organization manager level jobs can be permanent, contract or freelance based. Some the jobs are being announced on contract-based, depending upon the duration or life of the project. The core responsibility of the manager includes delivery of successful outcomes on time by proper utilization time management rules. In Pakistan, the manager jobs of business management are normally advertised under a variety of titles, like assistant Project Manager, Business Change Manager, Junior/Senior Project Manager, Project Coordinator, Project Officer, Account Manager, Sale Manager, Purchasing Manager, Operation Manager, Product Manager, Project Manager, Risk Manager, Retail Manager, Logistic & Distribution Manager, Risk Assessment Manager and much more.
Human Resource Management Jobs in rawalpindi Pakistan
The term human resource management is described for the formal system for the management of the people within an organization. The human resource department is the critical department of an organization that needs to be developed in order to work for the well-being employees. The basic human resource department responsibility includes staffing, hiring, payroll, firing, implementing policies, employee compensation & benefits, training & development opportunities and much more. Generally, the working hours of HR persons are same (9:00am to 5:00pm). Although there comes some jobs includes shifts and weekend works. Part-time jobs opportunities also announced sometimes. The recent graduate of business management can start their job as a general HR role, although in Pakistan there are different sub-career growth levels are defined before working as HR officer. therefore human resource management jobs in Pakistan come in various roles including HR Executive, Assistant HR, HR Coordinator, HR Specialists, HR Officer, HR Manager, Recruitment Manager, Compensation & Benefits Manager, HR Consultants, HR Experts, Training & Development Manager, Employee Education Consultants, HR Entrepreneur, Human Resources IT Specialist and etc.
Consultants Jobs in rawalpindi Pakistan
Another most important jobs related to the business management field is the "Consultant" jobs. Consultants are the persons or professionals who offer you "Experts' Advice". Consultants are the professional with specialization in the various specific field with the wide range of knowledge the subjects. Consultants are being hired to the jobs in two basic categories that are Internal Consultants and External Consultants. Consultants provide experts opinions and advice to their clients in a variety of forms. Consultant jobs are might be permanent, Contract based or freelance based. There come consultants jobs in rawalpindi Pakistan under the category of business management are announced like Business Transformation Consultants, Human Resource Consultants, Public Relation Consultants, Public-Relation Consultants, Management Consultants, Marketing Consultants, Finance & Accounts Consultants, Sales Consultants, Risk Management Consultants, Strategy Consultants, Outsourcing Consultants and etc.
Accountant Jobs in rawalpindi Pakistan
An accountant is a professional person who makes accounting functions such as audits or financial statement analysis. Accountants can either be hired with an accounting firm, a large company with an inner accounting department or can establish an individual exercise. Accountants are given certificate by national professional associations, after meeting state-specific responsibilities, however non-qualified persons can still work under other accountants, or independently. Accountant's jobs in rawalpindi Pakistan are usually announced as, Chartered Accountants (CA), Management Accountants (CMA), Certified General Accountants (CGA), Certified Internal Auditor (CIA), Public Accountant (PA), Certified Public Accountant (CPA), Tax Accountant, Forensic Accountant, Financial Officer, Budget Analyst and etc.
Sales Jobs in rawalpindi Pakistan
The function of a sales department is to engross in a range of events with the objective to promote the customer purchase of a product or the client engagement of a service, according to the Organizational goals. Sales jobs in rawalpindi Pakistan usually announced as, Sales Representative, Sales Executive, Sales Consultant, Sales Agent, Direct Salesperson, Business Development Manager, Technical Sales Representative, Sales Analyst, Sales Manager, Customer Support Persons, Marketing/Advertising Manger etc.