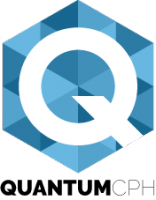 Lahore
Pakistan
Posted Date: 14 Sep 2020
Expiry Date: 14 Dec 2020
Basic Information
Total Positions

1

Experience:

4-6 Years

Job Type

fulltime

Travel Required:

Not Specified

Minimum Education:

Bachelors

Salary Range:

Confidential

Gender:

Any

Max Age Limit:

23-37 Years
REQUIRED SKILLS
ios, object oriented programming, swift
JOB DESCRIPTION
Quantum LHE (Pvt.) Ltd.
We are looking for Swift Developer - iOS
Your primary focus will be the development of our primary iOS application and the integration with back-end services.
You will be working alongside other engineers and developers working on different layers of the infrastructure.
Therefore, a commitment to collaborative problem solving, sophisticated design, and creating quality products is essential.
Highly proficient in spoken and written English is a requirement.
Responsibilities:
Design and build applications for iOS
Ensure the performance, quality, and responsiveness of applications
Collaborate with a team to define, design, and ship new features
Identify and correct bottlenecks and fix bugs
Help maintain code quality, organization and automatization
Requirements:
Proficient in Swift, with a good knowledge of its ecosystems
Solid understanding of object-oriented programming
Familiarity with RESTful APIs to connect to back-end services
Good sense of UI design and a user-oriented focus
Implementation of automated testing platforms and unit tests
Proficient understanding of code versioning tools, such as Git
0
40 hours per week
Information Technology
4-6 Years
fulltime
Bachelors
23-37 Years
We are looking for Swift Developer - iOS

Your primary focus will be the development of our primary iOS application and the integration with back-end services.
You will be working alongside other engineers and developers working on different layers of the infrastructure.
Therefore, a commitment to collaborative problem solving, sophisticated design, and creating quality products is essential.
Highly proficient in spoken and written English is a requirement.

Responsibilities:

Design and build applications for iOS
Ensure the performance, quality, and responsiveness of applications
Collaborate with a team to define, design, and ship new features
Identify and correct bottlenecks and fix bugs
Help maintain code quality, organization and automatization

Requirements:

Proficient in Swift, with a good knowledge of its ecosystems
Solid understanding of object-oriented programming
Familiarity with RESTful APIs to connect to back-end services
Good sense of UI design and a user-oriented focus
Implementation of automated testing platforms and unit tests
Proficient understanding of code versioning tools, such as Git