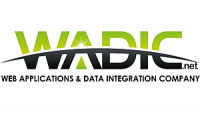 Lahore
Pakistan
Posted Date: 29 Jun 2018
Expiry Date: 29 Sep 2018
Basic Information
Total Positions

1

Experience:

3 Years

Job Type

fulltime

Travel Required:

Not Specified

Minimum Education:

Bachelors

Salary Range:

Confidential

Gender:

Any

Max Age Limit:

23-34 Years
REQUIRED SKILLS
crm, Innovative Thinking, odoo, purchase management, python
JOB DESCRIPTION
wadic
We are looking for Python/ Odoo Developer.
To provide consulting and support for software products including documenting and troubleshooting issues, and responding to technical problems or questions..
To analyze our requirements, install and configure our Odoo Apps according to our needs.
To work with development department in testing and implementing new product features.
To analyze the business process, design and implement business cycles and workflows.
Functional Testing and Integration Testing.
To generate and manage reporting requirements.
To prepare End user training Document.
To present solutions in written and oral reports.
Modules:
CRM
Sales
Inventory
Purchase Management
Human Resources
Manufacturing
Accounting
Point of Sale
PMS
0
40 hours per week
Information Technology
3 Years
fulltime
Bachelors
23-34 Years
We are looking for Python/ Odoo Developer.

To provide consulting and support for software products including documenting and troubleshooting issues, and responding to technical problems or questions..
To analyze our requirements, install and configure our Odoo Apps according to our needs.
To work with development department in testing and implementing new product features.
To analyze the business process, design and implement business cycles and workflows.
Functional Testing and Integration Testing.
To generate and manage reporting requirements.
To prepare End user training Document.
To present solutions in written and oral reports.

Modules:

CRM
Sales
Inventory
Purchase Management
Human Resources
Manufacturing
Accounting
Point of Sale
PMS