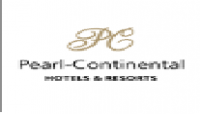 Lahore
Pakistan
Posted Date: 30 Oct 2017
Expiry Date: 30 Dec 2017
Basic Information
Total Positions

1

Experience:

5-7 Years

Job Type

fulltime

Travel Required:

Not Specified

Minimum Education:

Bachelors

Salary Range:

PKR150000/Month

Gender:

Any

Max Age Limit:

22-50 Years
REQUIRED SKILLS
comminucation, Food & Beverages, inter personal skills, management
JOB DESCRIPTION
Pearl Continental Hotel
RESPONSIBILITIES AND MEANS:
The food and beverages manager performs his functions within the framework defined by the norms of the chain and by internal regulations.

In order to accomplish this, the food and beverage manager has 6 services under his or her; 5 of three are points of sales:
Banquets and convention service

The grill

The restaurant

The room service

The bar

Stewarding
ADMINISTRATIVE RESPONSIBILITES:
Prices:
The food and beverages manager:

Sets the menu prices with the chef

Checks that proposed banqueting prices are in conformity with proper management.
OPERATION MANAGEMENT
The food and beverages manager:
Determine budget forecast and investment plans,

Furnishes the comptroller with documents in good time

Keeps a record of :

his or her operating accounts

food and beverages costs

cash registers close outs

cash box funds

billing

inventories (wine collars)

in particular, manages personal costs

with his or her chiefs of staff, sets service hours so that they are within budgetary limits and conform to labor laws
TECHINCAL RESPONSIBILTIES
OPERATIONS:
The food and beverage manager:
Performs systematic inspection of the different services.

With the chef, establishes "a la carte" and fixed price menu for the different points of sale

Supervises the proper installation of said articles in the points of sale in good time

Ensures the all regulations posted, especially those concerning security and hygiene are respected.
EQUIPMENT AND STOCKS
The food and beverages manager:
Is responsible for purchasing the equipment

Is responsible for the stocks of maintenance materials of linen and uniforms , of reception materials , of office supplies and of flowers

Is responsible for equipment: cleanliness, stocking forecasts("equipment" means principally the china, cutlery and the glassware)

Ensures, especially that breakages are reduced to a minimum

Ensures that the chief steward and others responsible for cleaning equipment for cleaning equipment be careful to maintain the laundry equipment and other equipment in good condition.
COMMERCIAL RESPONSIBILITIES
The food and beverages manager:
Advise the chiefs of staff on the following matters: providing a proper welcome and service for the clientele.

Welcome , himself or herself , important guests

Takes under consideration guest's oral or written suggestions

Answers any written complaints and may personally handle oral complaints of some significance

Receives clients and enters into contract with them

Keeps himself or herself informed concerning clients

In conjunction with the sales department managers, maintains a file on potential clients.

Supervises the decoration and atmosphere of the different points of sale

With the advice of the chef, gives instructions for recommending certain dishes form the "a la carte" menu to the guests.

Keeps informed of prices charged by competitors and informs the general manager and the executive chef of them regularly
HUMAN RESPONSIBILTIES
PERSONAL ADMINISTRATION
The food and beverage manager:
Recruits personal for his department

Ensures the cleanliness and proper attire of his/her departments staff

Establishes staff work schedules in an equitable manner and keeps the attendance sheets up to date, in accordance with labor law, with due respect to the budgets

Has schedules posted

Keeps the employees attendance sheets and the personnel registry up to date

Draws up vacation schedules , ensuring that vacations hinder as little as possible the functioning of services with due respect for federal law

May award bonuses and impose sanctions in his or her service but may not dismiss an employee without the permission of the general manager

Determines in advance the number of personnel to be employed during each season
Contact with personnel
Takes charge of welcoming and orientation of the staff members

See that there is a good atmosphere within the department and that coordination between the different services is efficient

Ensures good relations with the other department

Evaluates his/her managers at least once a year and makes flash evaluations of them twice a year

Checks evaluations made by the managers with regard to other co-workers

Convenes meetings at regular intervals for the exchange of information with his/her managers, as well as with all members of his /her staff

Supervises personally the training of his/her managers and his/her employees

Organizes a training program and ensures that the scheduled internal training sessions in person

Ensures that the training session provide his/her co-workers with improved skills and that they be in accordance with the service norms, the chain norms and the hotel norms

Proposes to the hotel general manager turnover, promotions and salary increase for his/her staff
150,000
40 hours per week
5-7 Years
fulltime
Bachelors
22-50 Years
RESPONSIBILITIES AND MEANS:

The food and beverages manager performs his functions within the framework defined by the norms of the chain and by internal regulations.

In order to accomplish this, the food and beverage manager has 6 services under his or her; 5 of three are points of sales:

Banquets and convention service

The grill

The restaurant

The room service

The bar

Stewarding

ADMINISTRATIVE RESPONSIBILITES:

Prices:

The food and beverages manager:

Sets the menu prices with the chef

Checks that proposed banqueting prices are in conformity with proper management.

OPERATION MANAGEMENT

The food and beverages manager:

Determine budget forecast and investment plans,

Furnishes the comptroller with documents in good time

Keeps a record of :

his or her operating accounts

food and beverages costs

cash registers close outs

cash box funds

billing

inventories (wine collars)

in particular, manages personal costs

with his or her chiefs of staff, sets service hours so that they are within budgetary limits and conform to labor laws

TECHINCAL RESPONSIBILTIES

OPERATIONS:

The food and beverage manager:

Performs systematic inspection of the different services.

With the chef, establishes "a la carte" and fixed price menu for the different points of sale

Supervises the proper installation of said articles in the points of sale in good time

Ensures the all regulations posted, especially those concerning security and hygiene are respected.

EQUIPMENT AND STOCKS

The food and beverages manager:

Is responsible for purchasing the equipment

Is responsible for the stocks of maintenance materials of linen and uniforms , of reception materials , of office supplies and of flowers

Is responsible for equipment: cleanliness, stocking forecasts("equipment" means principally the china, cutlery and the glassware)

Ensures, especially that breakages are reduced to a minimum

Ensures that the chief steward and others responsible for cleaning equipment for cleaning equipment be careful to maintain the laundry equipment and other equipment in good condition.

COMMERCIAL RESPONSIBILITIES

The food and beverages manager:

Advise the chiefs of staff on the following matters: providing a proper welcome and service for the clientele.

Welcome , himself or herself , important guests

Takes under consideration guest's oral or written suggestions

Answers any written complaints and may personally handle oral complaints of some significance

Receives clients and enters into contract with them

Keeps himself or herself informed concerning clients

In conjunction with the sales department managers, maintains a file on potential clients.

Supervises the decoration and atmosphere of the different points of sale

With the advice of the chef, gives instructions for recommending certain dishes form the "a la carte" menu to the guests.

Keeps informed of prices charged by competitors and informs the general manager and the executive chef of them regularly

HUMAN RESPONSIBILTIES

PERSONAL ADMINISTRATION

The food and beverage manager:

Recruits personal for his department

Ensures the cleanliness and proper attire of his/her departments staff

Establishes staff work schedules in an equitable manner and keeps the attendance sheets up to date, in accordance with labor law, with due respect to the budgets

Has schedules posted

Keeps the employees attendance sheets and the personnel registry up to date

Draws up vacation schedules , ensuring that vacations hinder as little as possible the functioning of services with due respect for federal law

May award bonuses and impose sanctions in his or her service but may not dismiss an employee without the permission of the general manager

Determines in advance the number of personnel to be employed during each season

Contact with personnel

Takes charge of welcoming and orientation of the staff members

See that there is a good atmosphere within the department and that coordination between the different services is efficient

Ensures good relations with the other department

Evaluates his/her managers at least once a year and makes flash evaluations of them twice a year

Checks evaluations made by the managers with regard to other co-workers

Convenes meetings at regular intervals for the exchange of information with his/her managers, as well as with all members of his /her staff

Supervises personally the training of his/her managers and his/her employees

Organizes a training program and ensures that the scheduled internal training sessions in person

Ensures that the training session provide his/her co-workers with improved skills and that they be in accordance with the service norms, the chain norms and the hotel norms

Proposes to the hotel general manager turnover, promotions and salary increase for his/her staff