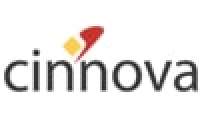 Lahore
Pakistan
Posted Date: 12 Apr 2018
Expiry Date: 12 Jul 2018
Basic Information
Total Positions

1

Experience:

8 Years

Job Type

fulltime

Travel Required:

Not Specified

Minimum Education:

Bachelors

Salary Range:

Confidential

Gender:

Any

Max Age Limit:

28-40 Years
REQUIRED SKILLS
architecture, codeigniter, Java, NodeJS, rest
JOB DESCRIPTION
Cinnova Technologies L.L.C
As the Software Architect you will be responsible for architecting and delivering high quality software
solutions and software designs in support of innovative products. The architect will work as part of an
agile continuous delivery team and collaborate with POs, designers, senior developers, UX, project
managers, and others to help deliver product capabilities and features. You will be working to develop
new frameworks and scalable infrastructure (no legacy here!) utilizing technologies such as AWS,
MuleSoft, OutSystems, Automation, Docker Containers, NodeJS, Java etc. If you have a passion for
development and problem solving this could be the job for you!
What Will You Be Doing?
Interacting with UX and Ops to participate in architecture, design, and review meetings
Working with development and project management teams to define user story acceptance
criteria during a sprint, break down complex stories into tasks, and estimate, plan and deliver
Working closely with the developers to develop the best technical design and approach
Write coding, tests, doing research, analyze, and become an expert in cutting-edge
technologies, frameworks, architecture and design
Moving fast: looking for new ideas, quickly prototype, A/B test, and move to production
Stay up-to-date with development trends, cloud technologies, open source, and best practices
Mentoring more junior developers, do code reviews, peer programming
What Do We Need From You?
While we know you may not have everything on the list to be successful you are likely to have;
Bachelor's degree in Computer Science or Computer Engineering
8+ years of experience working with enterprise software development
Excellent knowledge and significant experiences with large-scale web & server applications
Software design, selection and implementation experience in an object- oriented environment,
performance tuning and stability is a must
Extensive Development experience in PHP and related frameworks (Laravel, CodeIgniter, Cake,
Magento)
Extensive Development experience with Java, React, Node.js
Extensive experience (5+ years or more) of architecting highly scalable, available and secure
solutions using AWS.
AWS certifications such as AWS Certified Solutions Architect-Associate/Professional is a big plus.
Experience with AWS, REST APIs, Docker, containers, microservices/AWS lambda is a mustExperience with variety of SQL (PostgreSQL, MySQL, Hibernate/ORM) and/or NoSQL databases
(Cassandra, Mongo, RethinkDB, ElasticSearch).
Experience with DevOps tooling for development (Docker, Vagrant), orchestration (Kubernetes,
Google, or AWS cloud) and deployment (Ansible, Puppet, Chef). Experience in production
deployments on IaaS (AWS, GCE, Azure, OpenStack) and PaaS (CloudFoundry) a big plus
Familiarity with Jira or other productivity platform is a plus
Experience leading agile teams and mentoring more junior developers, including students
Adept at evaluating open source frameworks, commercial frameworks and technology options
Desire to work in a fast paced, deadline driven, startup environment
0
40 hours per week
Information Technology
8 Years
fulltime
Bachelors
28-40 Years
As the Software Architect you will be responsible for architecting and delivering high quality software
solutions and software designs in support of innovative products. The architect will work as part of an
agile continuous delivery team and collaborate with POs, designers, senior developers, UX, project
managers, and others to help deliver product capabilities and features. You will be working to develop
new frameworks and scalable infrastructure (no legacy here!) utilizing technologies such as AWS,
MuleSoft, OutSystems, Automation, Docker Containers, NodeJS, Java etc. If you have a passion for
development and problem solving this could be the job for you!
What Will You Be Doing?

Interacting with UX and Ops to participate in architecture, design, and review meetings
Working with development and project management teams to define user story acceptance
criteria during a sprint, break down complex stories into tasks, and estimate, plan and deliver
Working closely with the developers to develop the best technical design and approach
Write coding, tests, doing research, analyze, and become an expert in cutting-edge
technologies, frameworks, architecture and design
Moving fast: looking for new ideas, quickly prototype, A/B test, and move to production
Stay up-to-date with development trends, cloud technologies, open source, and best practices
Mentoring more junior developers, do code reviews, peer programming

What Do We Need From You?

While we know you may not have everything on the list to be successful you are likely to have;
Bachelor's degree in Computer Science or Computer Engineering
8+ years of experience working with enterprise software development
Excellent knowledge and significant experiences with large-scale web & server applications
Software design, selection and implementation experience in an object- oriented environment,
performance tuning and stability is a must
Extensive Development experience in PHP and related frameworks (Laravel, CodeIgniter, Cake,
Magento)
Extensive Development experience with Java, React, Node.js
Extensive experience (5+ years or more) of architecting highly scalable, available and secure
solutions using AWS.
AWS certifications such as AWS Certified Solutions Architect-Associate/Professional is a big plus.
Experience with AWS, REST APIs, Docker, containers, microservices/AWS lambda is a mustExperience with variety of SQL (PostgreSQL, MySQL, Hibernate/ORM) and/or NoSQL databases
(Cassandra, Mongo, RethinkDB, ElasticSearch).
Experience with DevOps tooling for development (Docker, Vagrant), orchestration (Kubernetes,
Google, or AWS cloud) and deployment (Ansible, Puppet, Chef). Experience in production
deployments on IaaS (AWS, GCE, Azure, OpenStack) and PaaS (CloudFoundry) a big plus
Familiarity with Jira or other productivity platform is a plus
Experience leading agile teams and mentoring more junior developers, including students
Adept at evaluating open source frameworks, commercial frameworks and technology options
Desire to work in a fast paced, deadline driven, startup environment