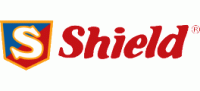 Karachi
Pakistan
Posted Date: 02 Apr 2018
Expiry Date: 02 Jul 2018
Basic Information
Total Positions

1

Experience:

8-10 Years

Job Type

fulltime

Travel Required:

Not Specified

Minimum Education:

B.e Mechanical

Salary Range:

Confidential

Gender:

Any

Max Age Limit:

40-50 Years
REQUIRED SKILLS
manufacturing processes, quality assurance
JOB DESCRIPTION
Shield Corporation Limited
Shield Corporation Limited is looking for Quality Assurance Manager
Responsibilities:
Management representative for implementation of Integrated Management System.
To Implement, Monitor and Audit Quality Management System, Environmental Management System and Occupational Health & safety in the company.
To ensure that all Products manufactured are in total compliance of IMS requirement.
To ensure product confer with the quality standards.
Responsible for conducting Audits.
Requirements:
Thorough knowledge of methodologies of quality assurance and standards
Excellent numerical skills and understanding of data analysis/statistical methods
Good knowledge of MS Office and databases
Outstanding communication skills
Great attention to detail and a results driven approach
Excellent organizational and leadership abilities
Reliable and Trustworthy
0
40 hours per week
FMCG
8-10 Years
fulltime
B.e Mechanical
40-50 Years
Shield Corporation Limited is looking for Quality Assurance Manager

Responsibilities:

Management representative for implementation of Integrated Management System.
To Implement, Monitor and Audit Quality Management System, Environmental Management System and Occupational Health & safety in the company.
To ensure that all Products manufactured are in total compliance of IMS requirement.
To ensure product confer with the quality standards.
Responsible for conducting Audits.

Requirements:

Thorough knowledge of methodologies of quality assurance and standards
Excellent numerical skills and understanding of data analysis/statistical methods
Good knowledge of MS Office and databases
Outstanding communication skills
Great attention to detail and a results driven approach
Excellent organizational and leadership abilities
Reliable and Trustworthy