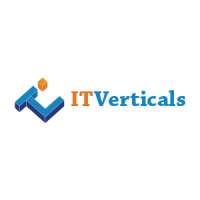 Karachi
Pakistan
Posted Date: 25 Oct 2018
Expiry Date: 25 Jan 2019
Basic Information
Total Positions

1

Experience:

3-5 Years

Job Type

fulltime

Travel Required:

Not Specified

Minimum Education:

Bachelors

Salary Range:

Confidential

Gender:

Any

Max Age Limit:

25-35 Years
REQUIRED SKILLS
database design, database development, ms sql server, transact sql
JOB DESCRIPTION
IT Verticals Inc
IT Verticals Inc is looking for Database Developer Executive.
Responsibilities:
Create complex analytic queries on large data sets.
Create stored procedures, triggers, and functions.
Generate code to extract, transform and load data from flat file data sources to the database.
Develop new SSIS/SSRS packages to meet business needs.
Provide business users the data required for metrics and analysis.
Partitioning, indexing query optimization.
Backups, performance and transaction monitoring, performance tuning and recommendations.
Partitioning, indexing query optimization.
SQL Server replication, mirroring / log shipping, DTS and SQL Server clusters.
Create and maintain database policies, standards and overall documentation.
Test and documents best practices, and conduct proactive performance, capacity and availability audits.
Requirements:
3+ years of relevant experience in database design and programming in a SQL Server 2008/12 R2 environment required.
Experience with SSIS, ETL/EDI is good plus.
Strong understanding of SQL, Transact SQL, stored procedures, functions, triggers, etc. specific to Microsoft SQL Server
Strong SQL data access skills including demonstrated experience with complex SQL queries
Experience in administrating MS SQL Servers in a production environment is a plus.
Ability to work independently and also in a collaborative team environment
Strong documentation skills
0
40 hours per week
Information Technology
3-5 Years
fulltime
Bachelors
25-35 Years
IT Verticals Inc is looking for Database Developer Executive.

Responsibilities:

Create complex analytic queries on large data sets.
Create stored procedures, triggers, and functions.
Generate code to extract, transform and load data from flat file data sources to the database.
Develop new SSIS/SSRS packages to meet business needs.
Provide business users the data required for metrics and analysis.
Partitioning, indexing query optimization.
Backups, performance and transaction monitoring, performance tuning and recommendations.
Partitioning, indexing query optimization.
SQL Server replication, mirroring / log shipping, DTS and SQL Server clusters.
Create and maintain database policies, standards and overall documentation.
Test and documents best practices, and conduct proactive performance, capacity and availability audits.

Requirements:

3+ years of relevant experience in database design and programming in a SQL Server 2008/12 R2 environment required.
Experience with SSIS, ETL/EDI is good plus.
Strong understanding of SQL, Transact SQL, stored procedures, functions, triggers, etc. specific to Microsoft SQL Server
Strong SQL data access skills including demonstrated experience with complex SQL queries
Experience in administrating MS SQL Servers in a production environment is a plus.
Ability to work independently and also in a collaborative team environment
Strong documentation skills