computer-basic Jobs in karachi 2017
Search results - 3 Vacancies found for "computer-basic"
Are you looking for computer-basic jobs in Karachi? Let me tell that you are at right place. RightJobs.Pk is the Pakistan most massively growing online job portal that offers equal opportunities for both job seekers and the employers. Although on the internet you find a great number of job portals that offer you online jobs but most of them are fake and other have various hidden charges policy to share job seekers profile with employers. While RightJobs.Pk is the only online job portal that offers job seeker and employers to build a free profile, and apply to desired jobs or post ads for free. In short, we can say that RightJobs.Pk keep track of all the Government, Private, Small, Mid-Size and Multinational Organizations' jobs in Karachi. All you need is to sign up with RightJobs.Pk and upload your updated resume. Once you make your official profile now you are eligible to find desired jobs and apply for it. You can search acquired jobs in the search field or simply goes to search category by cities names. RightJobs.Pk offers equal opportunities to employers as well to find the best talent all over the Pakistan through Pakistan's fastest growing online recruitment website RightJobs.Pk, where talent meets with latest opportunities.
Granule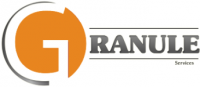 Karachi, Pakistan
Job Description
We require Research Writers with a medical background who will be focusing on Academic Writing. The Incumbent will be required to write Papers (Proposals, Discussions, Projects, and Assignments). Applicants holding a Bachelor's degree in (Medical Technology fields including Pathology, Respiratory Therapist, Surgical Technology, and Opthalmology) or MBBS with a clinical experience of minimum three months are highly preferred. Writers should be able to produce plagiarism free work, meet deadlines, have command over written English and generally have good work ethics. We are based in DHA, Phase 6, Karachi and this is an office based position. We offer Market Competitive Salary, Fuel Allowance, Quarterly Bonuses and Paid Training. We have flexible hours for students and they are highly encouraged to apply. Candidates interested in this position, please remember this is an office based Writing Job.
Required Skills
Basic Computer Literacy, Excellent Skills With Microsoft Office
Pharma Prod
Karachi, Pakistan
Job Description
A well reputed national pharmaceutical manufacturing company situated in SITE Super Highway hereby announcing the vacancies in our Accounts Dept.
Qualification & Experience:
B. Com, M.Com Fresh or 1 Year Relevant Experience
Note: Residents of following areas will be considered: Surjani Town, North Karachi, North Nazimabad, FB Area, Gulshan-e-Maymar and nearby areas.
Required Skills
proficient in ms office, Computer Skilled, Basic Accounts
OneApple International Corporation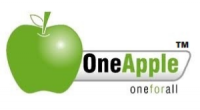 Karachi, Pakistan
Job Description
OneApple International Corporation is looking for Computer Operator.
The computer operator will have to work on multitude of tasks to ensure the efficiency and security of the systems.
The operator will have to manage a group of systems and have control on the factors that are required for the efficient working of the system.
Responsible for monitoring and supervising the computer and thereby ensuring the proper working of the system.
Requirements:
Monitoring the issues that arise due to security issues.
Oversee and check the efficiency of the systems.
Control a group of systems and ensure the settings and controls on the computers.
Maintaining log books and records for the jobs or events that occur in the systems.
Check for the presence of viruses and upgrade and update the system to improve the working.
Should have typing speed around 50 wpm
Help programmers and other technical staffs with debugging.
Will be incharge of new equipment orders.
Will have to organize and maintain disks and files and as a result should have good organization skill.
Will have good communication skill which is necessary to convey technical issues to non technical person.
They o[erate several computer systems, fix problems which may arise and contact to those responsible for solving the computer issues.
They also track operation of the computer on daily basis.
Required Skills
computer basic, computer networking, Hardware maintenance, technical support
Jobs in Other Major Cities
Various Jobs Opportunities in Karachi
Karachi is the largest and most crowded city in Pakistan and 7th largest and most overcrowded urban city in the world. It is the capital of Sindh province of Pakistan. It is the main seaport and financial center of Pakistan. Karachi is known as the City of Lights mainly due to the city's nightlife, it is famous for being a city that never sleeps. Visit RightJobs.Pk platform and explore latest Government and Private Jobs from top organizations in Karachi, Pakistan.
Educational & Teaching Job
Karachi is the City is also a hub of higher education in South Asia and the Muslim world. If you have good teaching skills, you can implement teaching as your professional career line. There comes a huge number of openings (Teacher Assistant, Subject Teacher, Principal, Headmistress, Professor, Lecturer, Lab Assistants, Program Coordinator, Class Teacher, and Academic Coordinator) to teach the other students by joining numerous associations like academicism, private schools, government schools, private tuition centers etc. Pakistan's op class educational institutes are present in Karachi that announced an immense number of jobs during the whole year. Major universities Include: University of Karachi, Institute of Business Administration (IBA), Aga Khan University, Habib University, Dow University, NED University of Engineering and Technology, Jinnah Medical and Dental College, Jinnah Sindh Medical University, Indus Valley School of Art & Architecture, Pakistan Air Force - Karachi Institute of Economics and Technology.
Banking Sectors Jobs
Karachi is the financial and commercial capital of the Islamic Republic of Pakistan. Karachi has Pakistan's top bank that revokes a great number of jobs every year. Banking is an immensely mounting field of business that is getting broader day by day and obviously challenging new employees every year. There are a great number of vacancies being announced like Accountant (Senior, Junior, and Cost & Payroll Accountant), HR Officers, Sales Executive, Admin Officers, Office Manager, Office Coordinator, Cashier, Guard, Office Boy, Marketing Executive, Marketing Managers, Customer Representative, Project Handler Officers etc. So, if you don't want to miss any job ads subscribe to RightJobs.Pk jobs alert.
Call Center Jobs
Karachi city is the hub of foreign call centers. These Call centers of foreign companies have been targeting as a significant area of growth, with the government making efforts to reduce taxes by as much as 10% to gain foreign investments. RightJobs.Pk keep track of latest jobs opportunities in the call center of Karachi. Call center and telemarketing jobs mainly includes Call Center Agent, Call Operator, Quality Assurance Officer, CSR (Customer Sales Representative), International Sales Executive, Telemarketer, Telesales Representative, Sales Executive, Customer Service Executive, Telemarketing Executive, Sales Closers post. Call center jobs are the best way to earn even during your studies, you can manage your own expenses. You can apply for call center jobs if you have good speaking and listening skills in the English language. These jobs are available in different shifts morning, afternoon, evening, and night shifts.
Information & Technology Jobs
Karachi has seen an expansion of information technology and has become the Software Outsourcing Hub of Pakistan. A great number of jobs come from IT field announced on a daily basis in Karachi. These IT fields includes vacancies for the Developers (Java, PHP, .Net, Word Press, Joomla, MATLAB, Android, IOS, and SQL), Graphic Designer, 3D Designers, Animated Designers, Software Engineer, Software Quality Assurance Engineers, Testing Engineers, Network Engineers, Network Administrators, Databases Administrators, Associate Software Engineers, Cloud Software Engineers, Frontend Developers and etc. All you need is to stay connected with RightJobs.Pk to grab new opportunities in Karachi.
Information and Communication Jobs
Karachi has perceived as an extension of Information and Communications Technology and Electronic Media. Many of Pakistan's independent television and radio stations are based in Karachi, including world-popular Business Plus, AAJ News, Geo TV, KTN, Sindh TV, CNBC Pakistan, TV ONE, ARY Digital, Indus Television Network, Samaa TV and Dawn News, as well as several local stations. Electronic media jobs include News Caster, Anchor Person, Director, Technicians, Mass Media, Actors, Public Relation Manager, Content Manger, Media Relations, Digital Producers, Video Makers, Journalist, Event Planners, News Editor, Electronic/Social/Digital Media Persons, 2D & 3D Animator, Art Directors, Assistant Directors, Models, RJ, Audio Recorders, Broadcast Engineers, Writers, Composers, Musicians, Dubbing Mixers, Makeup Artists, Hair Stylist, PA Office/Set and Camera Mans etc. Karachi is the pivot of the fashion industry and electronic media in Pakistan, therefore, people from whole Pakistan go for Karachi to crisscross their luck of getting dreamed jobs.
Industrial Sector Jobs
From past few year, Industrial Sectors has been developed in an extremely rapid way in Karachi. A huge number of foreign investor has invested in the industrial sector. Pakistan's first Industrial Park, one of its kind in the country, The Korangi Creek Industrial Park, spread over 250 acres area, has been launched on 2007 in Karachi, which is aimed at provision of world class infrastructure to industrial enterprises. Karachi has large industrial zones such as Karachi Export Processing Zone, SITE, Korangi, Northern Bypass Industrial Zone Bin Qasim, and North Karachi, located on the fringes of the main city. These are the primary areas of industries of Textiles, Pharmaceuticals, Steel, and Automobiles. Because of the development of these sectors, their positive impacts has been boosting in the whole city. A huge number of technical, professional and labor jobs being announced on every month. RightJobs.Pk is proud to state that they keep an eye on all these industrial sector jobs to make you employed in right place on the right time.
Engineering Sector Jobs
Engineering field has a vast variety of sub-fields on its own. Due to great development in All Industrial and non-Industrial Sector in Karachi, there comes an immense number of engineering jobs from all over the Karachi. Organization and industries announced a great number of Engineering jobs and other fields belongs to Engineering sectors. Engineering vacancies in Karachi come in a great number. This a great chance to grasp, new opportunities. Engineering jobs usually include Civil Engineers, Electrical Engineers, Site Engineers, Product Engineers, Maintenance Engineers, Chemical Engineers, Assistant Engineers, Associate Engineers, Architecture Engineers, Geotechnical Engineers, Project Management Engineer, Aerospace Engineers, Automotive Engineers, Structural Engineers, Robotics Engineers, Microelectronics Engineer, Macro Electronics Engineers, Environmental Engineers and many more.
Medical & Health Sector Jobs
Just like the other fields of science, a great number of new innovations has been established in medical and health sectors of Karachi. Therefore an immense number of government and private medical and health sectors are working in Karachi. There comes a good number of medical and health sectors' jobs in Karachi on daily basis, especially the top class hospitals of Karachi announced new jobs like Assistant Corporate Psychologist, Gynecologist, and Medical officer, Pharmacist, Doctors, Nurses, Health Officers, Lady Health Workers, Polio Education Officers, Health Coordinators and Day Care-Helpers. RIGHTJOBS.PK provide a list of jobs in Health, Medicine and Medical Sector. All you need is just go to the required category and apply for various jobs. Top class hospital of Karachi like Civil Hospital, Jinnah Hospital, PNS Shifa Hospital, PNS Rahat Hospital, Lady Dufferin Hospital, Liaquat National Hospital, Aga Khan University Hospital, Indus Hospital, Dr. Ziauddin Hospital, Burhani Hospital announced new jobs on their official websites as well.
AirPort Jobs
Currently, there are 139 Airfields in Pakistan but only a few are providing worldwide traveling facilities to the passengers. But Pakistan's largest airport 'Jinnah International Airport' in Karachi is ranked amongst the top airports of the world. The Airport is named after the founder of Pakistan 'Muhammad Ali Jinnah'. It attended as major transshipment base during World War II and got further expanded in 1980's. The current infrastructure of the airport was part of the expansion program of 1994. Airport has two runways each of 46m width. Each runway has the capacity to accommodate 15 Flights per Hour for Landing and takeoff. Airport has two major terminals: Jinnah East Satellite Concourse (for international flights) and Jinnah West Satellite Concourse (for domestic flights). You'll glad to know that RightJobs.Pk keep all airport jobs in its category of jobs, you can search in the search field or by simply click the city by name search filter. A huge number of airport jobs is being announced like Manager Airport Service, IT Job Officers, Logistic Assistant, Executive-General Administrator, Telemarketing Officer, Business Strategic Manager, Project Coordinator, Salesman, Sweepers/Cleaners and much more.
Government Jobs
RightJobs.Pk is proud to broadcast that they have added a category of 'Government Jobs' as well. Now you no need to suffer in the search Government jobs in Karachi, on the fake website or by purchasing expensive newspapers. All you need is to visit RighJobs.PK on the daily basis to remain update about the government jobs. Most of jobs we publish also get published on country mainstream media and newspapers within Pakistan, including (Express, DAWN, Jang, Dunya and The Nation) and other Government Sectors' Official Websites. We provide the superlative quality of all government announcement. We want to protect your precious time though surfing for government jobs. So, Stay connected with us or subscribed to newsletter or jobs alerts for latest jobs opportunities in government sector. Government jobs include Pak Army Jobs, Transports Jobs, Army Public Schools Jobs, Planning and Development Department Jobs, Security Officers Jobs, Police Department Jobs, Doctors/Nurses Jobs, Clerks Jobs, Finance Department Jobs, Labor and other Small Scale jobs. RightJobs.Pk have all Government jobs for fresh and experienced applicants, who are qualified for these jobs or have fantasized of being employed in a government sector.
Port & Shipping Jobs
Karachi has the largest shipping ports in Pakistan, the Port of Karachi and the nearby Port Qasim, the former being the oldest port of Pakistan. Port Qasim is located 35 km east of the Port of Karachi on the Indus River estuary. These ports handle 95% of Pakistan's trade cargo to and from foreign ports. These ports are the big source of earning for common persons and technical as well. There comes a good number of ports and shipping related jobs in Karachi. RighJobs.PK keep track of these jobs as well to serve you in a better way. These seaports have modern facilities which include bulk handling, containers and oil terminals and not only handle trade for Pakistan but serve as ports for Afghanistan and the landlocked Central Asian countries. Plans have been announced for new passenger facilities at the Port of Karachi.
Karachi is Pakistan's center of banking, industry, economic activities and trade and it is the home to Pakistan's largest corporations, including those involved in Textiles, Shipping, The Automotive Industry, Entertainment, Arts, Fashion, Advertising, Publishing, Software Development and Medical Research. Karachi metro has an estimated population of over 23.5 Million people as of 2013. The city is also a hub of higher education in South Asia and the Muslim world. Therefore there is a huge number of jobs being announced in the Karachi on the daily basis.