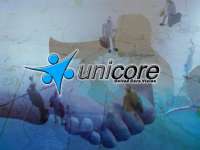 Islamabad
Pakistan
Posted Date: 17 Oct 2017
Expiry Date: 17 Mar 2018
Basic Information
Total Positions

1

Experience:

2-3 Years

Job Type

fulltime

Travel Required:

Not Specified

Minimum Education:

Bachelors

Salary Range:

PKR15000 - /Month

Gender:

Any

Max Age Limit:

Not Specified
REQUIRED SKILLS
employee relations, hr management, HR Policy, human resource, MS Excel
JOB DESCRIPTION
Unicore pvt ltd
We Are Looking For HR Coordinator
You will facilitate daily HR functions like keeping track of employees records and supporting the interview process.
The ideal candidate will have a broad knowledge of Human Resources as well as general administrative responsibilities.
He/She will be able to work autonomously and efficiently to ensure the end-to-end running of HR projects and operations.
Ultimately, you should be able to contribute to the attainment of specific goals and results of the HR department and the organization.
To succeed in this role, you should be familiar using HR software and tools.
Requirements:
Outstanding communication and interpersonal skills
Ability to handle data with confidentiality
Good organizational and time management skills
Good English Writing Skills
15,000
40 hours per week
Human Resources
2-3 Years
fulltime
Bachelors
Not Specified
We Are Looking For HR Coordinator

You will facilitate daily HR functions like keeping track of employees records and supporting the interview process.
The ideal candidate will have a broad knowledge of Human Resources as well as general administrative responsibilities.
He/She will be able to work autonomously and efficiently to ensure the end-to-end running of HR projects and operations.
Ultimately, you should be able to contribute to the attainment of specific goals and results of the HR department and the organization.
To succeed in this role, you should be familiar using HR software and tools.

Requirements:

Outstanding communication and interpersonal skills
Ability to handle data with confidentiality
Good organizational and time management skills
Good English Writing Skills