laravel Jobs in islamabad 2017 - RIGHTJOBS.PK
Search results - 3 Vacancies found for "laravel"
RIGHTJOBS.PK is Online Jobs platform, which provides new opportunities to job seekers. Job seekers can search latest laravel Jobs in islamabad according to their Educational Qualification, Experience and Preferences.
TechnoVaders
Islamabad, Rawalpindi, Pakistan
Job Description
We need a Back-end Web Developer ,
primarily having expertise in:
PHP, for backend MySQL, for Database for a short-time 1 month project, to work at our office in Islamabad for a fixed price.
Successful completion of the project will lead to a permanent job.
Experienced developers having expertise in above-stated skills, living in Islamabad & Rawalpindi only, may send us their resumes.
Required Skills
codeignitor, mysql, PHP, laravel, php developer
Eyesoftech

Islamabad, Pakistan
Job Description
We are looking for a Magento Developer.
Requirements:
High focus on delivering results and meeting deadlines
Angular JS, Laravel, CodeIgniter, Wordpress, Joomla
Self-organizer, self-motivated, self-manager and confident
Solid understanding of latest software technologies
Required Skills
angular js, laravel, Magento.
Clicky.pk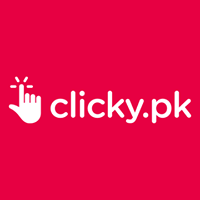 Islamabad, Pakistan
Job Description
We are hiring a highly skilled, full-time PHP developer having broad knowledge and experience of programming in PHP and related frameworks with primary focus and passions for Laravel application development.
Requirements:
B.Sc/M.Sc Software Engineering or BSCS or Degree in Computer Science
Certification/Expert Knowledge of PHP (5.6+ / 7+) and Laravel 5.3+
Minimum 5 years of experience as a professional web developer
Strong technical and professional skills
Experience with Linux operating systems
Demonstrable track record of successful projects
Understanding of SVN/GIT version control
Strong under standing of OOP concepts
Strong understanding of database design and development
Experience in Working with Javascript / jQuery
Experience working at an enterprise level organization
Understanding software testing tools and techniques
Experience with web services (SOAP/REST)
Experience running a high-risk, high-traffic, web-based event
Working with AWS and managing remote servers will be a plus
Required Skills
javascript, jquery, laravel, oop, php